Wholesale Blazers Manufacturer
Buy Ladies Blazers in Bulk From China
Get headturning blazers for women from Hangzhou Garment. Made with cotton, polyester, linen or velvet, our blazers come with a pleated hem for added texture and trendy style to the garment, fitting formal or business events. Our team of experts produces blazers for easy fit, comfort and vibrant designs intended to bring attention to the wearer.
With our control over production and mature supply chain, we provide a variety of blazers, from pale and double-breasted to plaid and cropped blazers, all within affordable cost. By starting MOQ at 100pcs, you can receive enough to fall within your budget.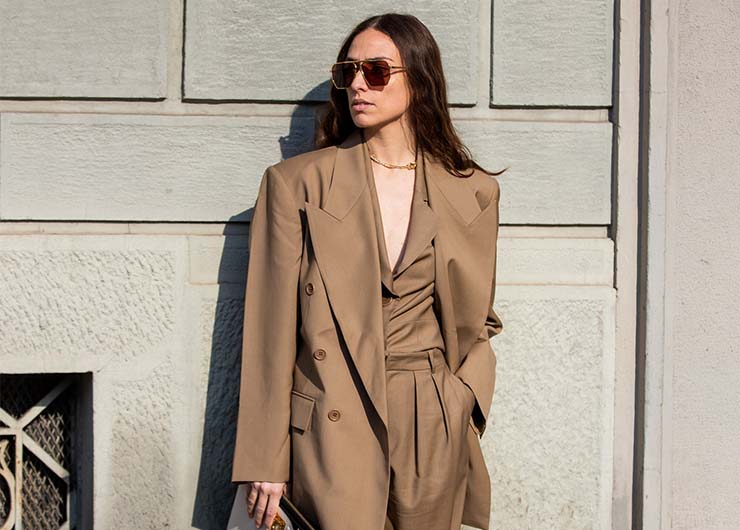 Be up to date with our latest designs of blazers developed by our expert designers based on modern trends.
As our mature supply network helps us gain more materials, we can produce large volumes of blazers at lower the cost.
Fully Customized for Your Business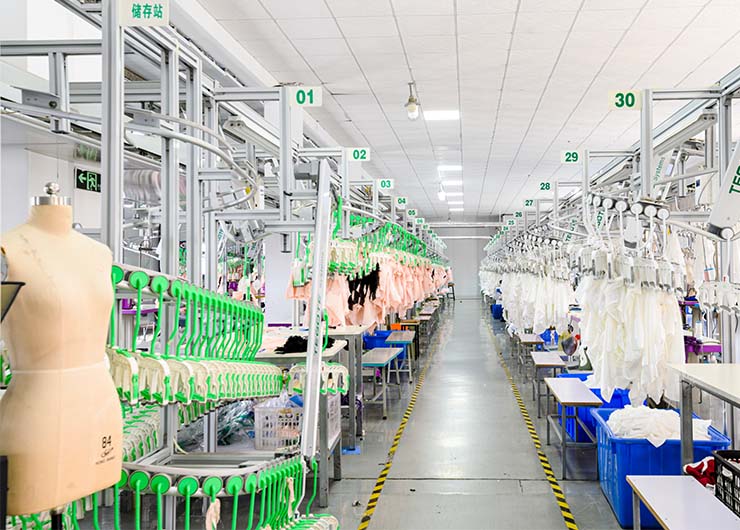 Benefit From A Blazer Manufacturer in China
Manufacturing At a Glance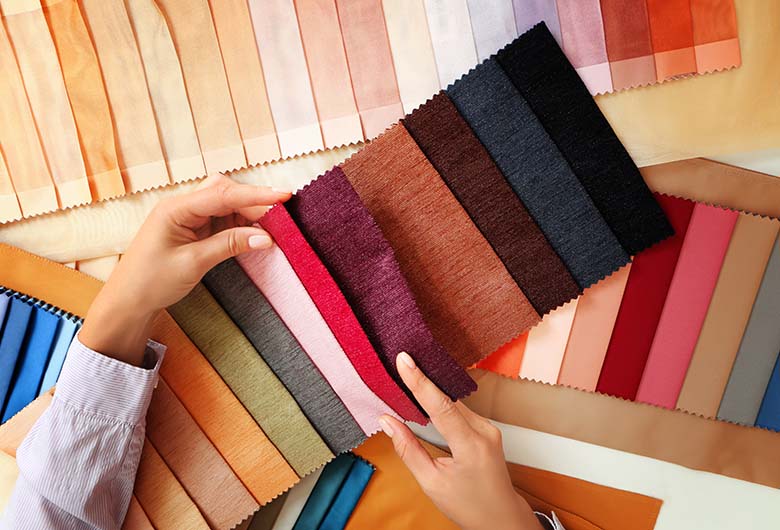 Fabric Procurement
A growing Chinese textile market, Guangzhou is a stable source of quality fabrics that help make our blazers shine and last long. Through our network of suppliers, we match your fabric requirements with the right source and procure the fabrics in a short time.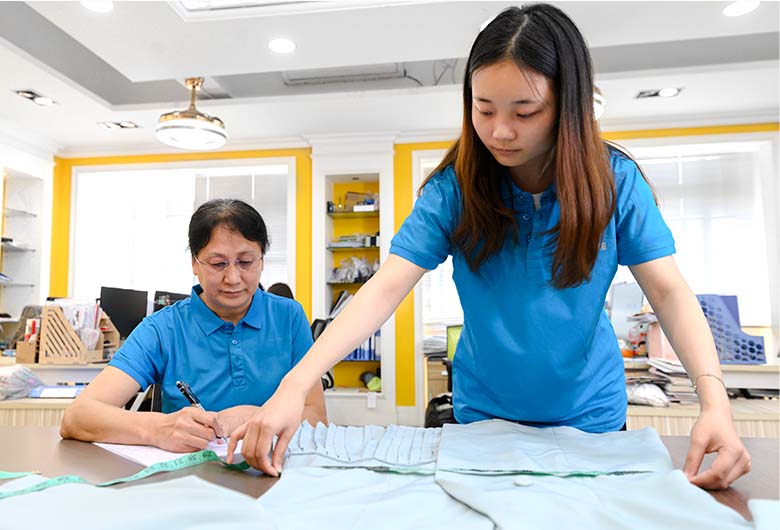 Fabric Inspection
To prevent any delays in production or errors before delivery, we identify any defects on the fabric material. By testing their durability and appearance, we maintain a consistent supply of quality blazers proven to match international standards.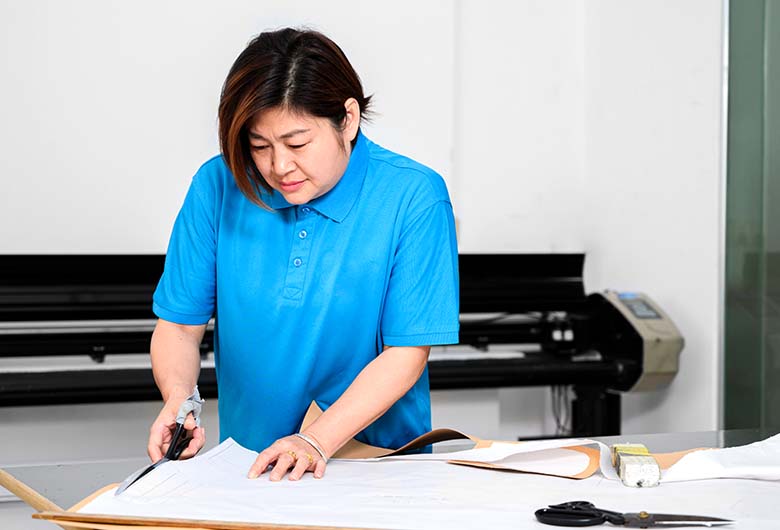 Pattern Making
You can decide how your blazers will look by consulting with our design team, who will find the right customizations that fit your preferred look. Our design patterns are then placed first on fabric for easier tracing and part division.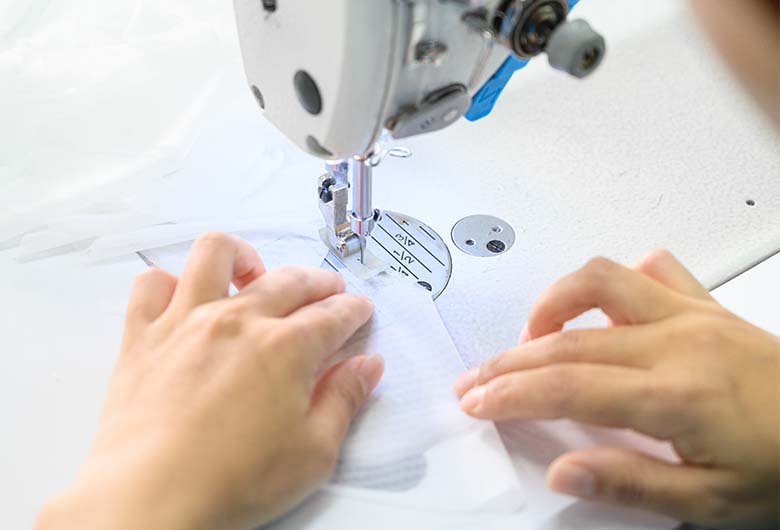 Cutting & Sewing
Our cutting team uses the latest tools to create neat divisions on the fabric. Once we have all the parts cut up, we can readily stitch them together to seamlessly form a blazer ready to be worn upon delivery.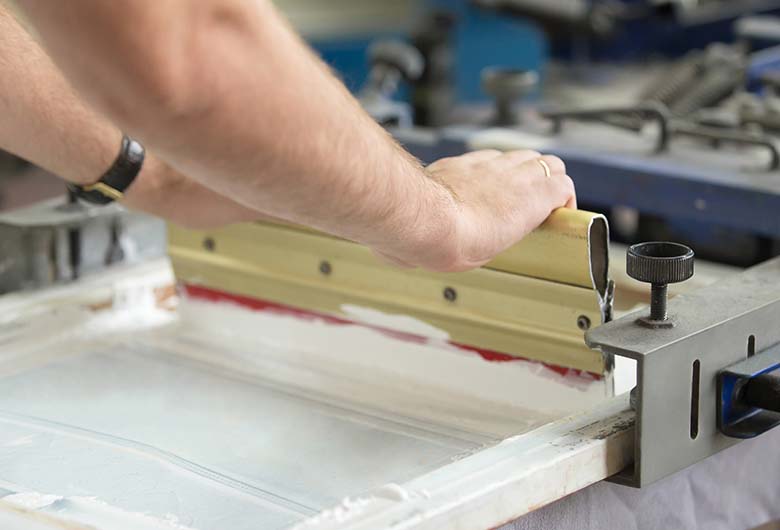 Screen Process
Additional patterns and fixtures can give our blazers unique looks and inspire trends within your market. Cement your brand identity through the artistic screen process we conduct to help bolster your brand's creativity.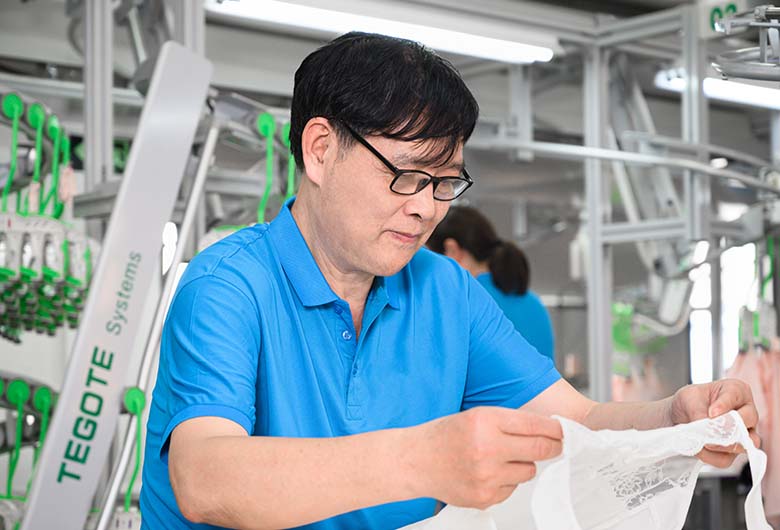 Quality Control
We conduct tests that measure the quality and color of our fabrics to see if the material we use can maintain their integrity for long periods. Throughout production, we identify any quality issues that can be resolved before delivery while ensuring we meet your schedule.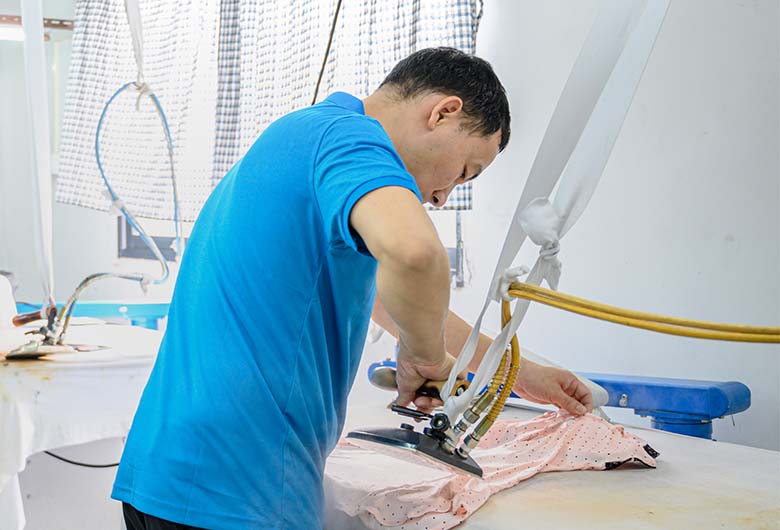 Garment Ironing
We follow proper ironing processes that help our blazers maintain their sleek look and glossy surface. The cleanliness and presentation of our blazers can drive demand for your selections and give recognition to your brand's quality.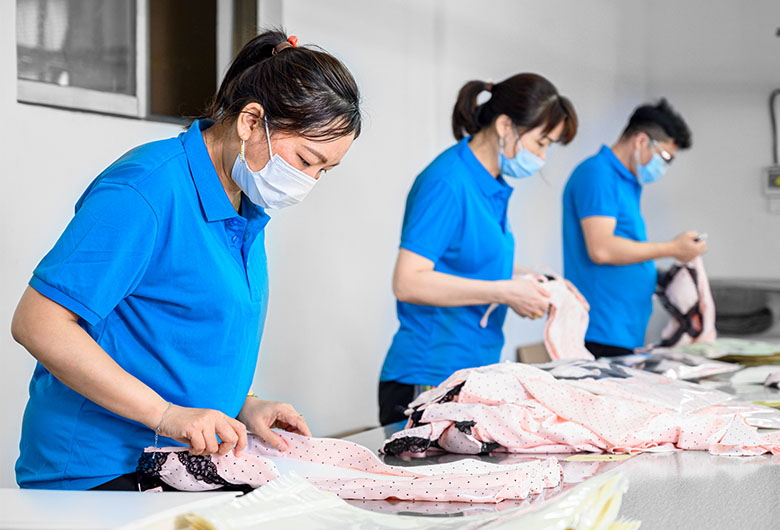 Garment Packing
Our team packs your orders neatly, folding and carefully placing the blazers within clean, durable packaging. Through our attentive packaging, we make our blazers presentable upon being delivered to your premises.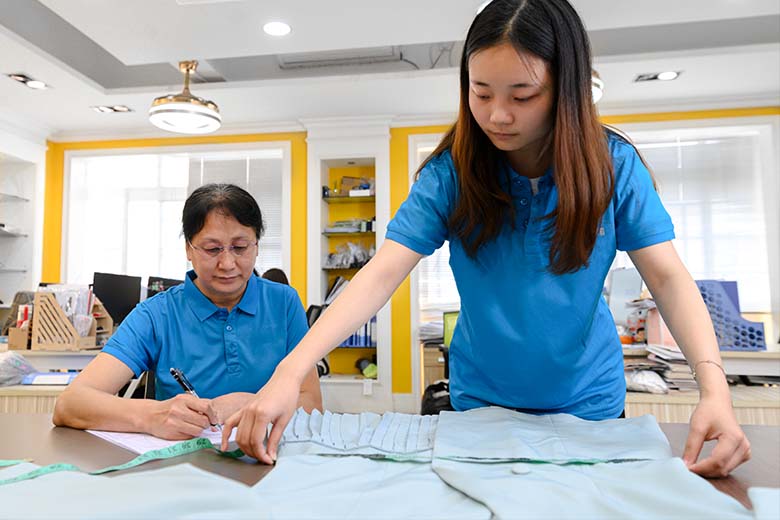 How Do We Ensure Blazers Quality?
Color Control: To ensure color consistency, we use the latest light boxes to check defects at every phase.
Fabric Width: The thickness of our fabrics determines the heat transfer and ease of putting patterns on the dress surface.
Fabric Weight: We make sure the dress is not too heavy or light and that we have the right amount of fabric needed.
Fabric Shrinkage: We avoid any degrading of fabric quality by putting our fabrics under various solutions to ensure their integrity.
Blazers Manufacturing FAQ