Wholesale Dress Manufacturer
Buy Ladies Dress in Bulk From China
Presenting variety in women's clothing, Hangzhou Garment is your go-to destination for chic dresses fitting various fashion trends. As a wholesale manufacturer, we apply our control over production to reduce prices and make our dresses more affordable on your end.
We meet a variety of needs for women, fitting mini to maxi sizes, as well as different occasions such as weddings and proms. Applying the latest manufacturing technologies, we are capable of realizing large volume dress customized to your specifications, from different sizes and patterns to colors and materials. With years of experience, our designers can bring your brand's creativity to life.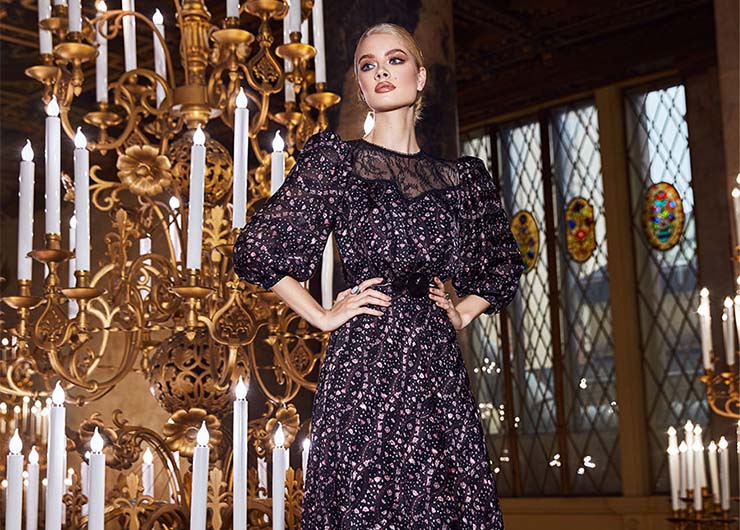 Women's Dresses By Length
Whether casual or formal wear, our mini dresses come in vibrant styles to capture market trends while designed to tantalize onlookers with their custom appearance courtesy of our team.
A stylish feminine look that lets wearers breathe during work or eating out, our midi dresses are made to impress, made all the better with our insightful designs.
Popular for young and old, our maxi dresses are designed to meet market trends, match any event, and are easier to wear due to covering legs easily.
Women's Dresses
By Occasion
Our collection of glamorous prom dresses is striking and specially designed by our team to match the latest trends for such special occasions.
Classy evening dresses spice up the mood of an evening through their clever design work and patterns courtesy of our staff.
Our cocktail dresses are the right fit to meet dress codes for parties and corporate events through their custom looks, trendy patterns and exquisite fabrics.
From classic to avant-garde styles, our custom bridesmaid dresses are designed to make any wedding memorable while matching any theme.
Our wedding dresses become more timely in appearance through our customization and eye for color, with patterns to drive attention to the bride.
The latest Ladies Dress in 2022
With over 100 styles each season, we always bring you something new to look forward to from our line of diverse dresses.
Our access to reliable suppliers helps ensure that our dresses are delivered at wholesale prices, which saves costs for your business operations.
Fully Customized for Your Business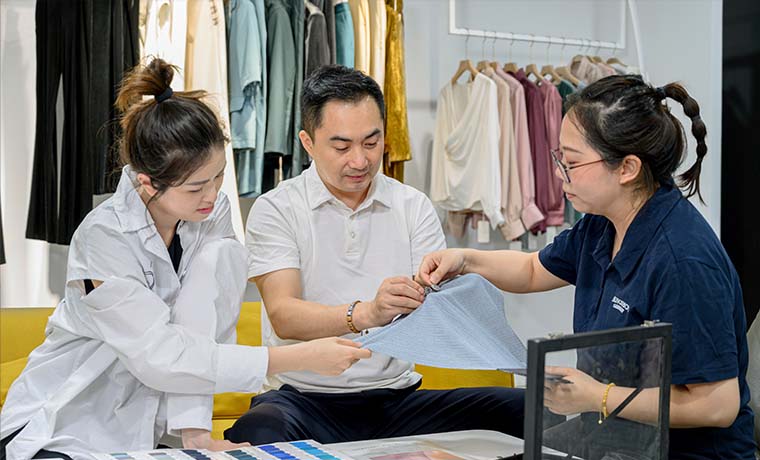 Your Ultimate Custom Dress Manufacturer in China
Dress Manufacturing At a Glance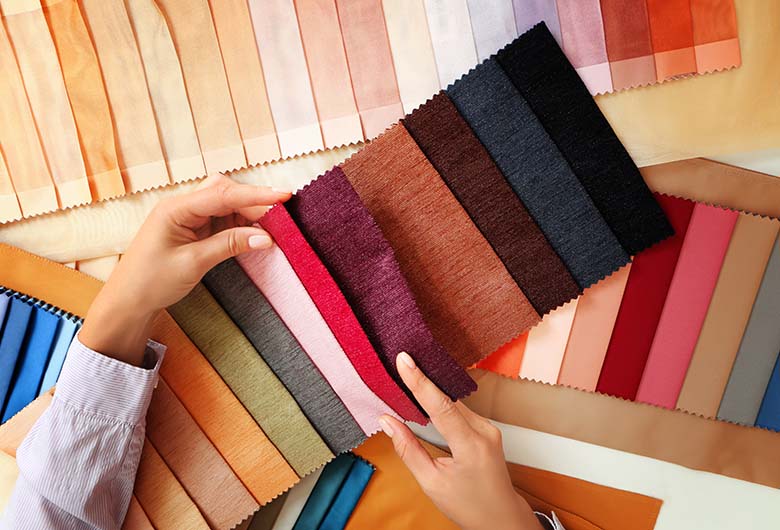 Fabric Procurement
Being close to China's largest textile market in Guangzhou enables us to procure a variety of fabrics from different suppliers. To maintain our quality consistency, we only choose trusted suppliers whose fabrics meet our strict standards and auditing process.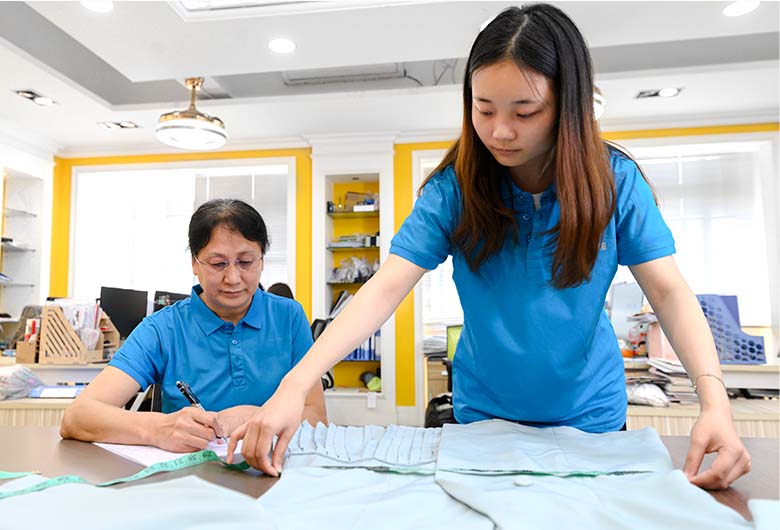 Fabric Inspection
Incoming fabrics are brought to the factory for a series of inspections to see how well the fabrics hold up to different conditions. We only use fabrics that are made resilient and can be neatly cut into our pattern for the dress.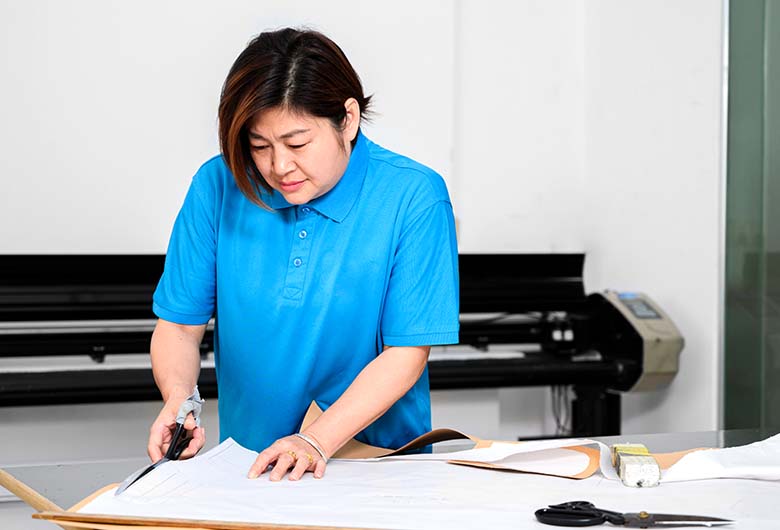 Pattern Making
Our pattern designer understands how you want your dress to look and attract audiences. Patterns are made based on our size charts to fit with different customer measurements while also ensuring your design is feasible.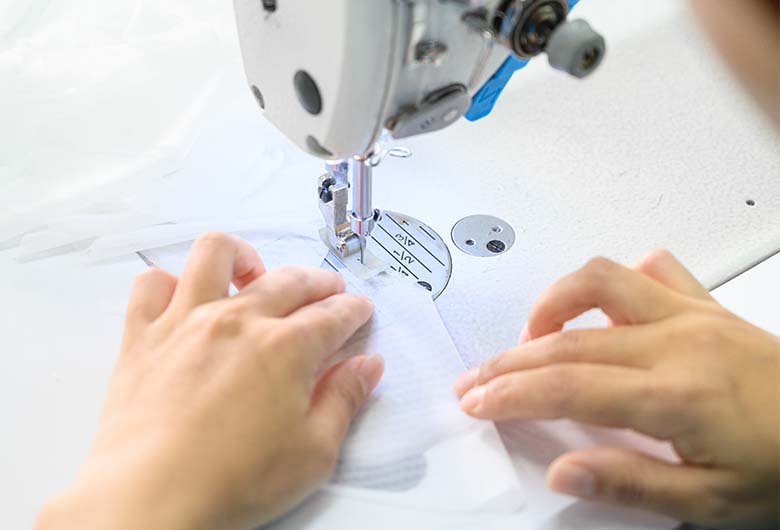 Cutting & Sewing
Our cutting team neatly divides fabrics into parts to be sewn together into our dresses that follow the outlined patterns. With advanced sewing machines, we neatly form dresses without any creases or defects, giving an overall clean and fit look.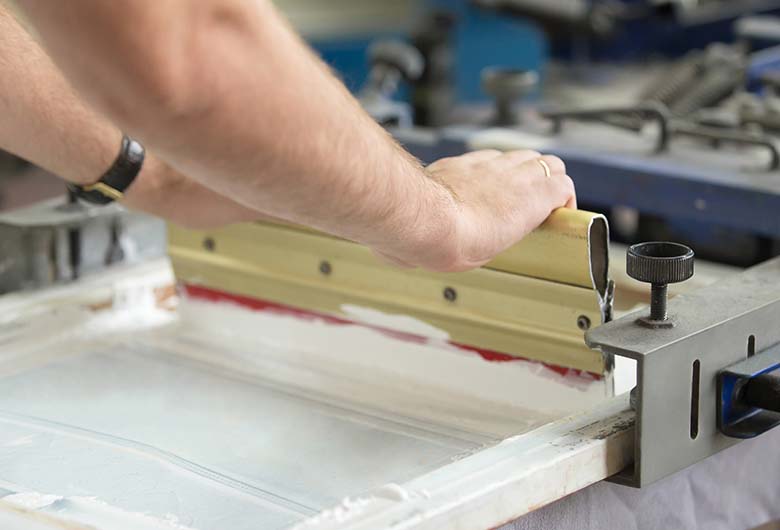 Screen Process
Processing involves providing additional parts, such as hardware and trim, to make the design look better, as well as embroidery and the inclusion of tags. We apply a variety of artistic elements to help make the dress stand out on the shelf.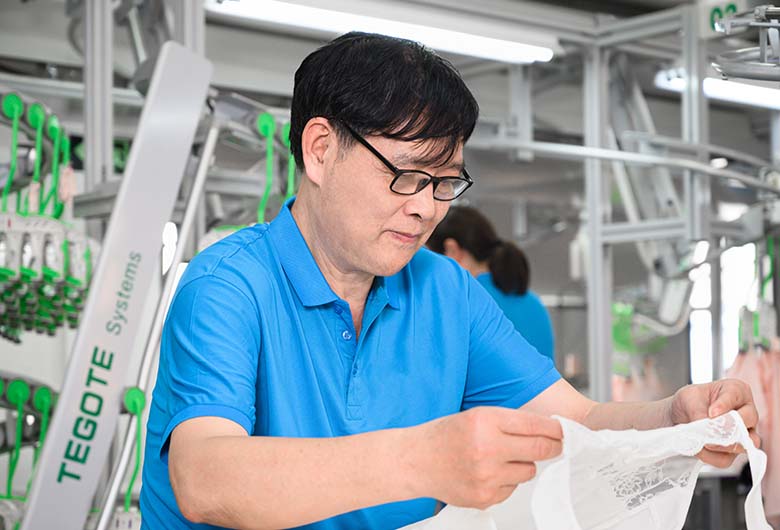 Quality Control
In every step, our QC team conducts many levels of inspections to prevent any defects ahead of the delivery schedule. From our color control to fabric testing, we ensure only premium quality dresses are consistently delivered to help maintain your stable supply.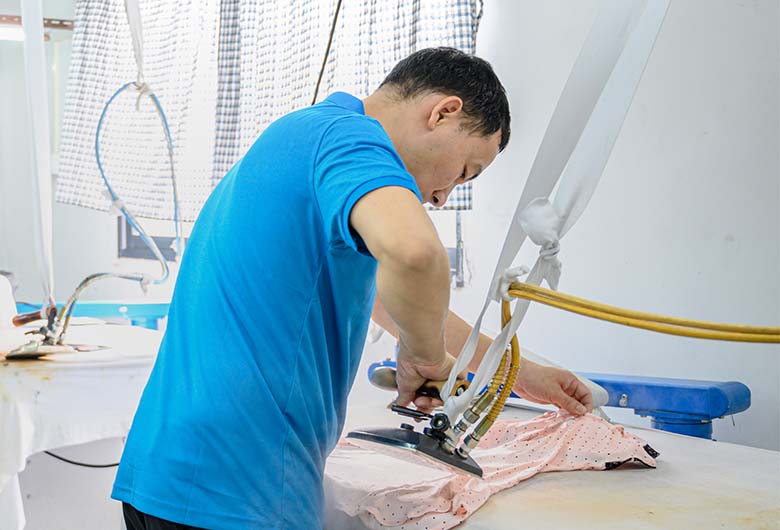 Garment Ironing
Through our ironing process, we prevent wrinkling to preserve the fabric quality and maintain the beauty of our dresses. Our steam iron beds can easily smooth every corner without doing harm to any part of the dress and make our garments ready to send.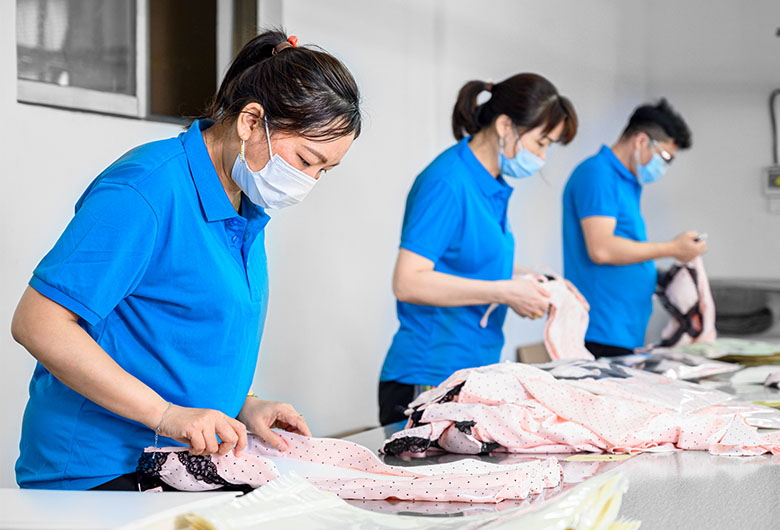 Garment Packing
For fast delivery, our team carefully organizes and packages your orders within our tight, protective packaging. Before delivery, we check the garments for any defects and guarantee their safe delivery through careful packaging and sealing.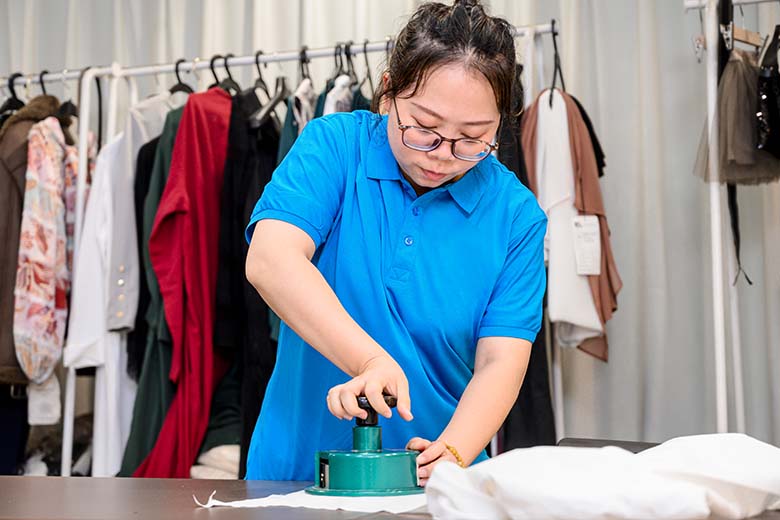 How Do We Ensure Women's Dress Quality?
Color Control: To ensure color consistency, we use the latest light boxes to check defects at every phase.
Fabric Width: The thickness of our fabrics determines the heat transfer and ease of putting patterns on the dress surface.
Fabric Weight: We make sure the dress is not too heavy or light and that we have the right amount of fabric needed.
Fabric Shrinkage: We avoid any degrading of fabric quality by putting our fabrics under various solutions to ensure their integrity.
Women's Dress Manufacturing FAQ