Wholesale Blouses Manufacturer
Custom Women's Blouses in Bulk From China
A looser upper garment than the dress, our blouses are worn for regular outings and give greater comfort around the waist and hips. As such, we prioritize comfort and easy fitting when we produce our blouses while combining with trendy fashion styles in our designs.
To meet the demands of wholesalers and fashion designers, we provide a selection of custom options that consider sizes, as well as styles that align with your specific market's preferences. Within our one-stop factory, we control the flow of production to ensure we deliver blouses at affordable prices while maintaining consistent quality in every step.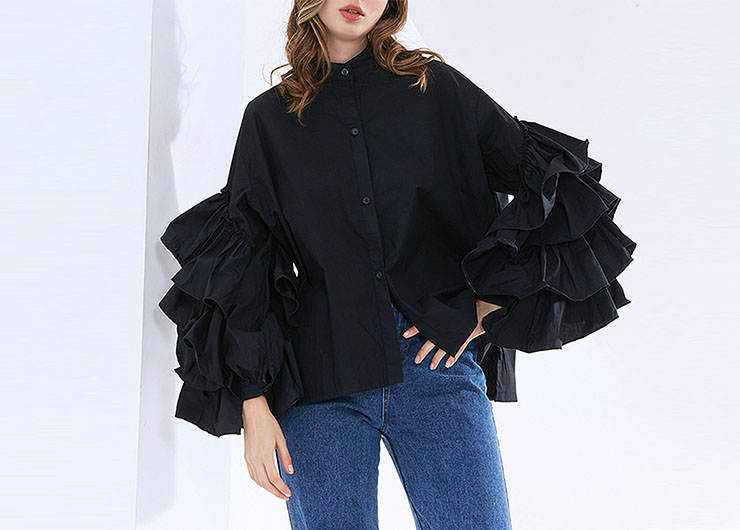 Be up to date with our latest designs of ladies' blouses developed by our expert designers based on modern trends.
Our access to reliable suppliers helps ensure that our blouses are delivered at wholesale prices, which saves costs for your business operations.
Fully Customized for Your Business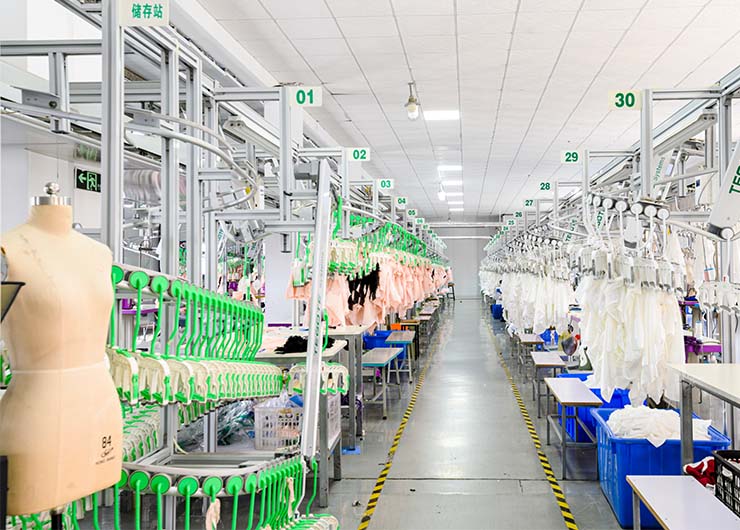 Your Ultimate Custom Blouses Manufacturer in China
Dress Manufacturing At a Glance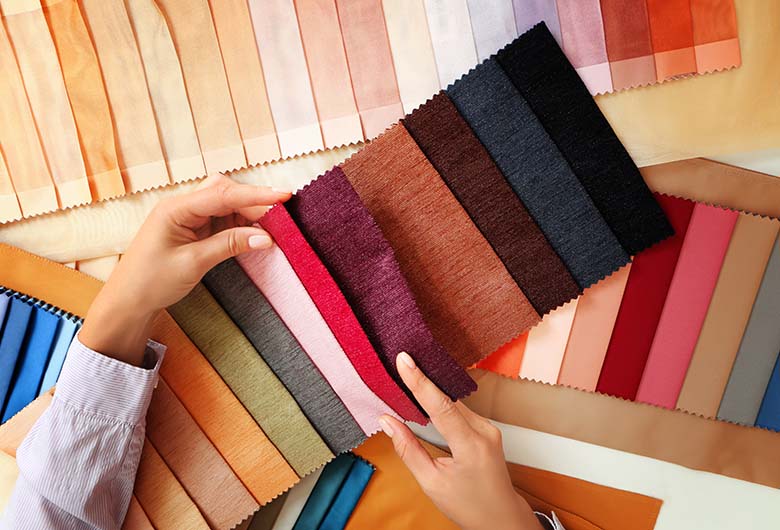 Fabric Procurement
Hangzhou Garment factory is located near the largest textile market, gaining access to the finest and best variety of fabrics. With this advantage, we possess the capacity to source any material and start production in record time.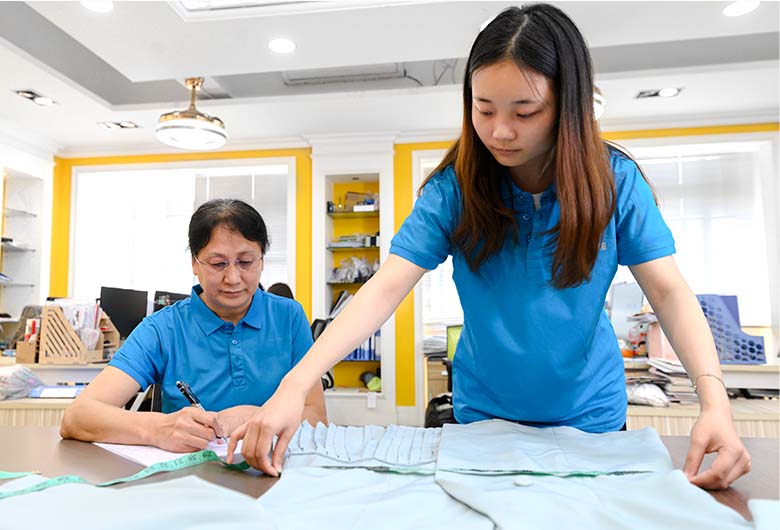 Fabric Inspection
It is vital for us to give the finest quality materials, with sophisticated machines and experts that inspect every square inch. Ensuring the raw materials are in perfect state with no defects and durable to go through production and wear.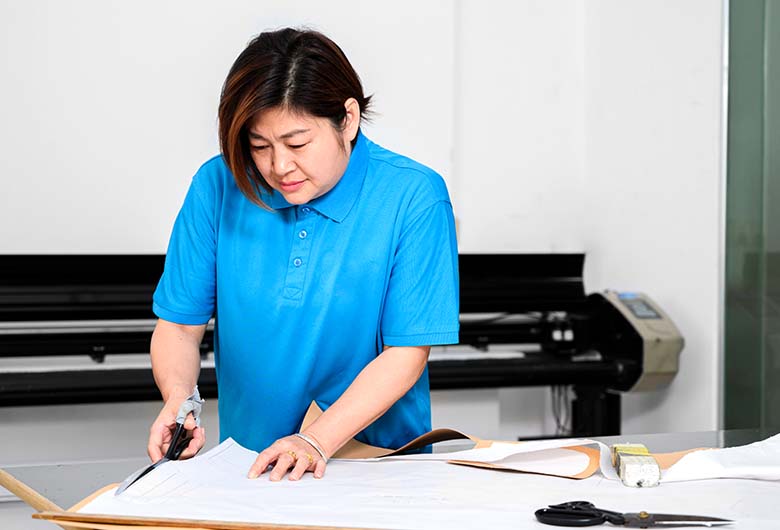 Pattern Making
Efficiency is crucial in pattern making to maximize every square inch with modern techniques. We ensure every piece is well laid out, patterns strategically placed with a small allowance to avoid waste and precise cuts.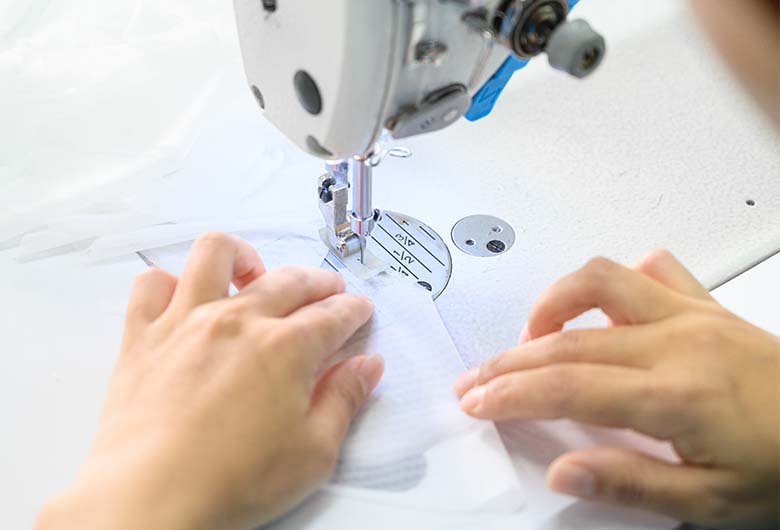 Cutting & Sewing
A garment requires an average of 1000+ stitches. We ensure every stitch is carefully sewn and secured. Every worker in our factory is specialized in a specific part of the garment, with highly skilled individuals taking time to create a dress with precision detail.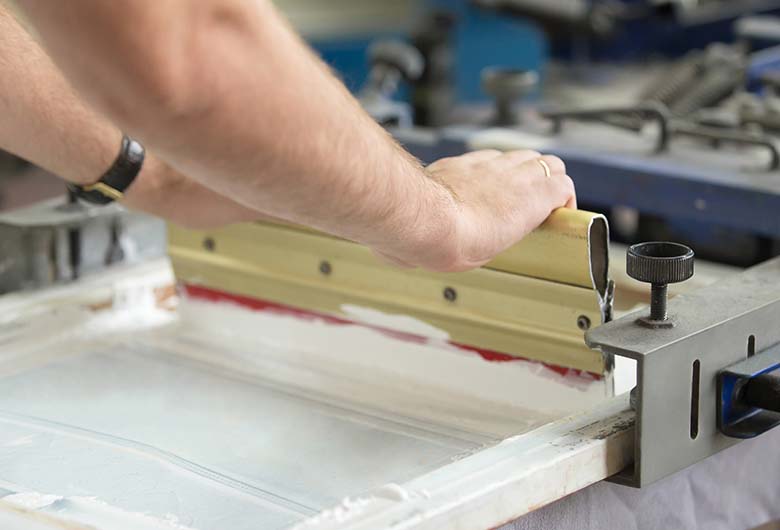 Screen Process
Once the fabrics have been cut and sewn together, the skirts are forwarded to our print team for detailing. Screen printing allows your design to be of higher quality while maintaining durability. Several expert team members take on the task of screen printing your chosen arrangements.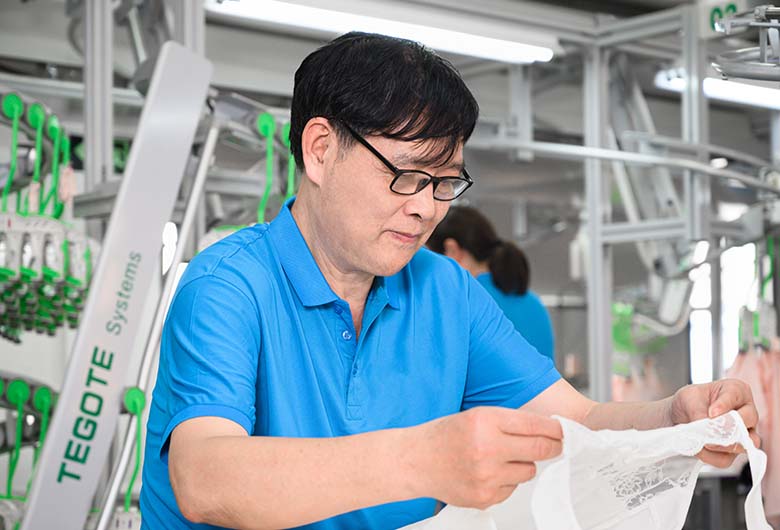 Quality Control
Inspection is done in every step of production, from the fabric quality and pattern placement to the final product. Guaranteeing quality work following strict standards, our garments are stylish and durable and will last a long time.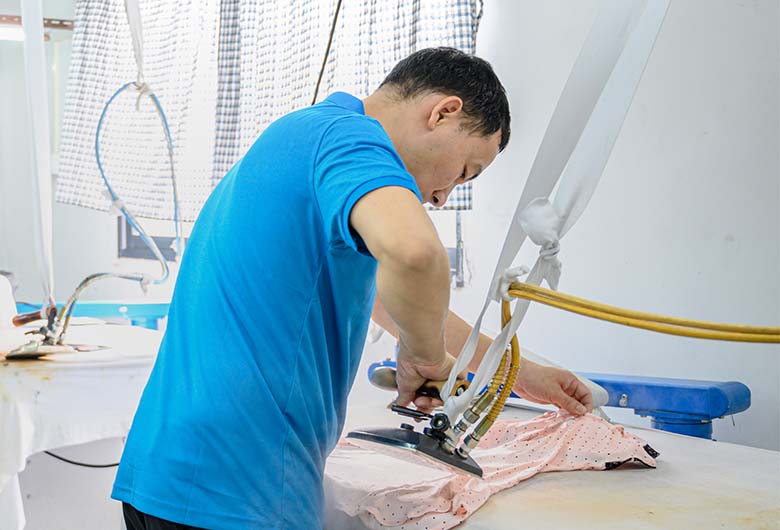 Garment Ironing
The final product is then professionally ironed for the best presentation before it is packed and shipped to your store. We make sure you receive your orders ready to wear and be sold to your customers.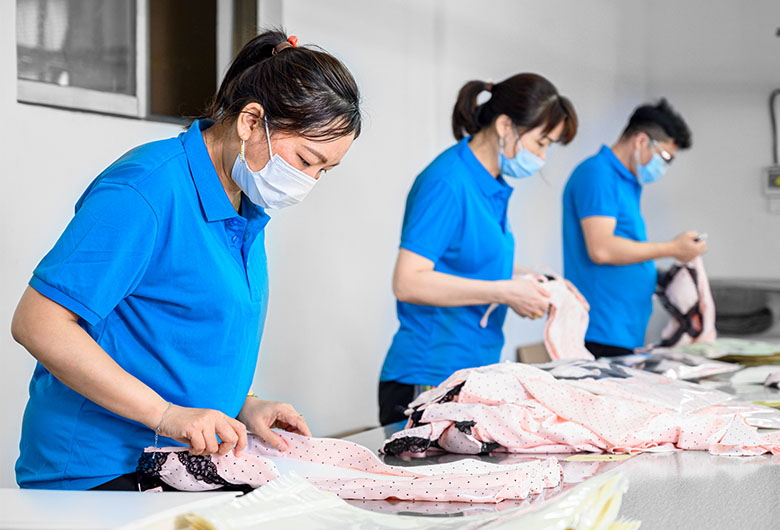 Garment Packing
Meticulously packing the product to avoid damage takes excellent care. As we prepare it for transport, our people inspect for any flaws in the packing that may compromise the order, with the assurance that your order is in pristine condition.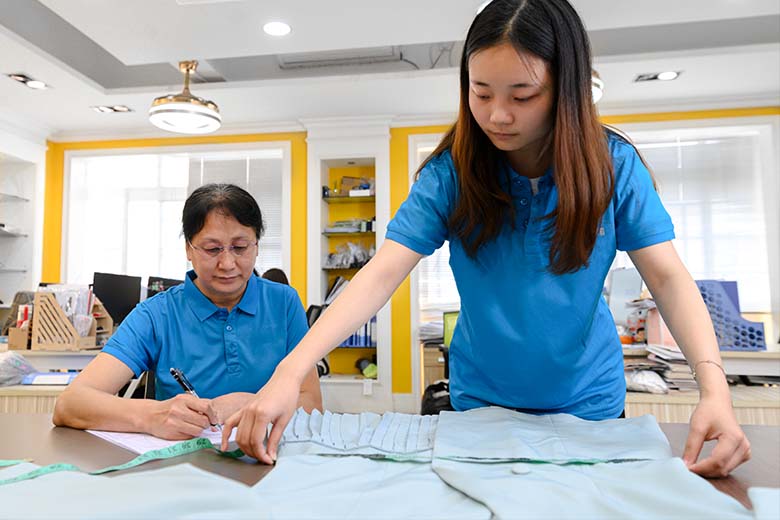 How Do We Ensure Blouses Quality?
Color Control: To ensure color consistency, we use the latest light boxes to check defects at every phase.
Fabric Width: The thickness of our fabrics determines the heat transfer and ease of putting patterns on the blouse surface.
Fabric Weight: We make sure the dress is not too heavy or light and that we have the right amount of fabric needed.
Fabric Shrinkage: We avoid any degrading of fabric quality by putting our fabrics under various solutions to ensure their integrity.
Women's Dress Manufacturing FAQ