With our access to fabrics and advanced machinery, we bring out colorful patterns for your clothing selections in the form of different production techniques. From custom printing and heat transfer to diverse embroidery styles, we are equipped and ready to serve your needs.
Our production workshops help us handle various printing techniques, from silk screen and digital screen printing to dye sublimation, all to capture different effects for your clothing line.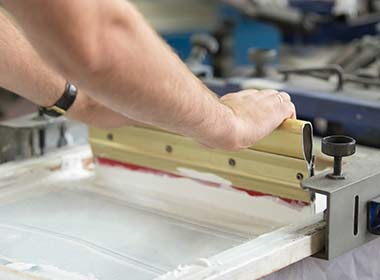 Silk screen printing forms precisely-shaped, high-resolution logos and patterns on fabric without letting any ink leak out, resulting in a cleaner, eye-catching design. Designs are transferred from paper to cloth when a stretched mesh cloth is painted over a screen, creating a thick coat around the fabric.
As screen printing is used for commercial and artistic applications, we use the finest inks to guarantee better compatibility with any fabric. This way, we can produce logos in large volumes based on what your order requires.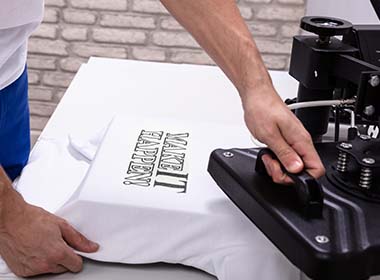 A fast-paced form of printing, our digital screen printing requires less time to set up and can quickly be customized in different ways. Photographic images can be embedded into clothing more accurately through our precise laser printers or other printing machinery, ready for delivery to your premises.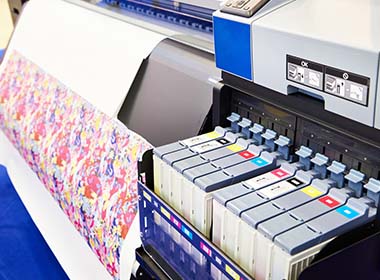 To keep your garment patterns free from fading, dye sublimation uses heat transfer to print the image cleanly on the fabric surface for a permanent chemical bond. Our dye sublimation applies a complex, non-fading pattern that can reflect any color of your choice while ensuring the print is not thick.
Our team will match the pattern with the right fabrics to get the ideal combination that can make your custom clothing a hot-seller in the market.
We embed inked images to your clothing more neatly while bringing our vibrant colors and patterns to ensure your clothing line gets all the attention needed from your audience.
We apply 3D embroidery, regular embroidery, and embroidery patches on clothing that add texture and diverse looks to your designer outfits, giving your brand much originality.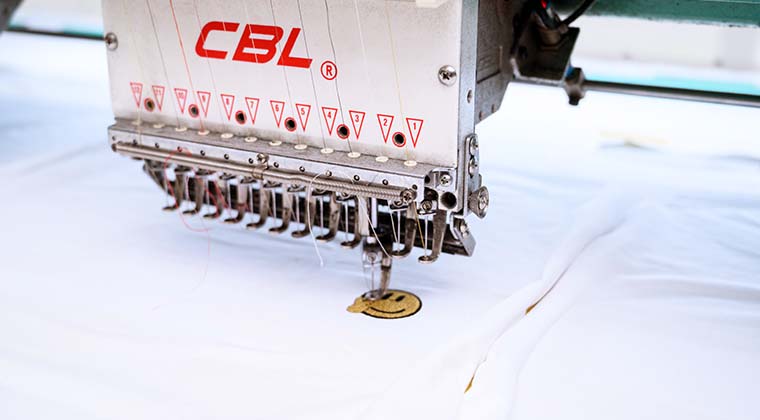 Our 3D embroidery makes your brand more visible from any angle by adding a layer of foam over the embroidered threads. The 3D effect adds visibility and can preserve the pattern for long-time use, giving greater value in the market.
As such, your clothing can be regularly worn without worry, giving your customers added convenience. Our advanced 3D embroidery techniques will accurately reflect your desired designs.
Made with highly resistant threads, our regular embroidery is protected from heat, heavy laundering, and other elements that can cause discoloration. This way, the pattern on your clothing remains on the fabric surface and preserves your design.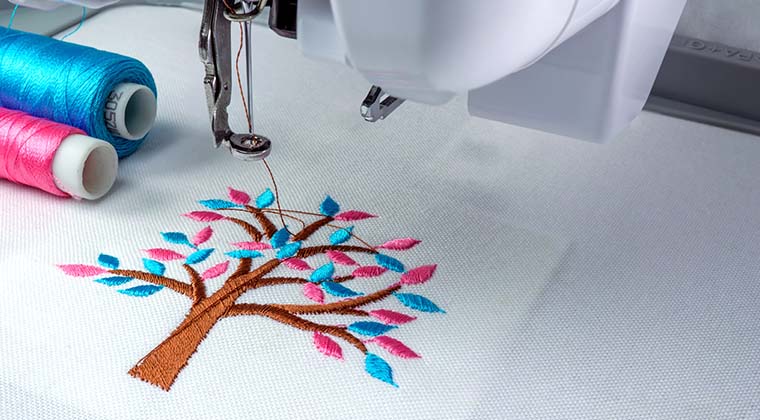 Embroidered patches are easily sewn into garments as a cost-effective solution to embedding logo designs without buying new garments. Even after repeated washing, our embroidered patches remain without need for reprints, saving costs in the long run.
Through their flexibility in application, our embroidered patches can be applied on jackets, bags, and other items while also being detachable. Our patches' potential for original designs is significant to boosting your brand, making your clothing sets more recognizable on the shelf.