High-end Custom Women's Clothing Manufacturer
Since 2009, Hangzhou Garment has been the premier source for trendy and affordable women's fashion clothing. We're an established OEM/ODM garment manufacturer offering wholesalers, brand owners, and designers a one-stop-shop for various women's clothing needs.
Trendy Women's Clothing Supply
Check out our expansive line of expertly-made women's clothing that you can customize to represent your market's demands perfectly.
What Makes Hangzhou Garment the Leading Choice
One-Stop OEM/ODM Services
From offering multiple fabric options to strict quality control processes, Hangzhou Garment provides comprehensive customization options like no other.
Custom Optional Additions
Custom Design
Whether you have a very specific clothing need or a draft, our manufacturing and design teams will work with you to create your unique design.

You also can try out some of our seasonal designs, or have our designers update your existing concept for a fresher look.
Fabric Research
Apart from our vast selection of premium fabrics sourced from well-vetted material suppliers in China, we can also look for specific fabrics that match your distinct preferences through our robust supply chain.
Production Techniques
High-tech machinery meets craftsmanship at Hangzhou Garment. We offer 360° manufacturing services. Delivering high-quality custom screen printing, heat transfer printing, and embroidery solution is the true core of our business.

Do you have an idea for a custom printing women's clothing and do you want us to help you with the production, get started!
Custom Optional Additions
Custom Optional Additions
Strengthen your brand identity through the various customization options that we offer. Add remarkable brand logos that your customers will instantly recognize while enclosing your women's clothing in attractive packaging delivers a lasting impression.
Sample Service
Receive samples of your custom women's clothing free of charge when you order, ensuring you're satisfied with the product before mass production.

We take your feedback seriously and make adjustments to the clothing until it meets your expectations.
Quality Assurance
Focused on strict quality control, our expert auditors conduct various inspections throughout the production process. From meticulous checking of the incoming fabric to rigorous final inspections, we make sure that you get world-class clothes from our warehouse.
How to Work With Us From Samples
Hangzhou Garment specializes in custom ladies' clothing with 13 years of experience, guiding you through the customization and manufacturing processes. Taking your idea and making it a reality. We make sure to keep the details intact. It will represent the exact brand tone in your business. Let our factory's exceptional annual numbers speak proudly of how we handle your custom women's clothing demands.
Our Commitment to Quality
Custom women's clothing with exceptional quality adds value to your brand. Hangzhou Garment commits to elevated standards in every step of the production process, guaranteeing each product has superior quality your brand can rely on.
High Quality Fabrics
Upon receiving the fabrics from carefully selected material suppliers, we run our own set of tests of inspections, ensuring they match our strict standards. We also employ strict screening with our supplier network, reviewing their product quality and delivery speed.
Premium Hardware & Trim
Utilizing cutting-edge tailoring equipment, our seasoned tailors accurately cut and trim the fabric before they are sewn together to form the custom women's clothing. The fabric is measured multiple times before and after cutting, making sure the measurements stay consistent.
Quality Management
Professional quality auditors review the custom women's clothing after each step of the process, checking the measurements, sewing quality, and consistency of the final garment. After a series of tests, the completed women's clothing is packaged and shipped.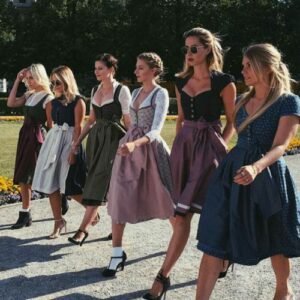 Get to know essential dos and don'ts of wearing a dirndl dress!
Read More »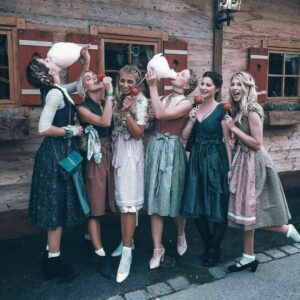 Get to know everything you need to know about dirndl dress!
Read More »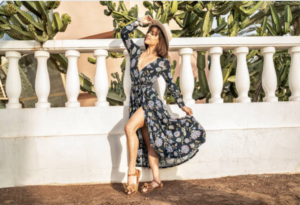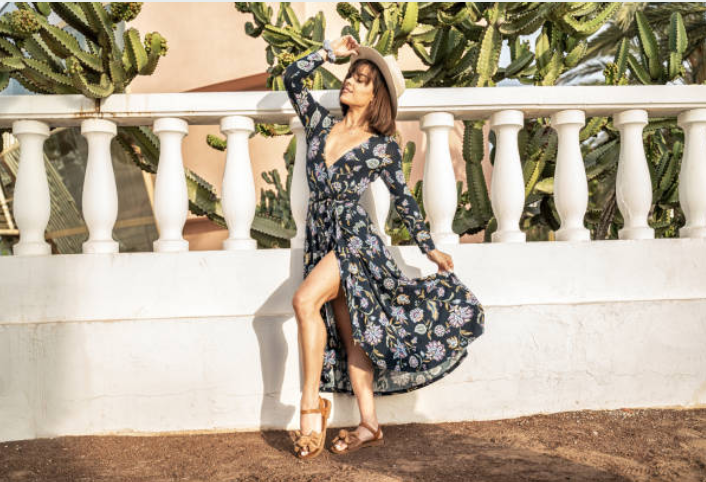 Get to know different chiffon dresses types and how to style them for summer.
Read More »