Quality is not an empty call in Hangzhou Garment. It is in our blood. Besides all inspections and testing, our day to day operation and activities has become part of our quality controling system, making us stand out from our competitors.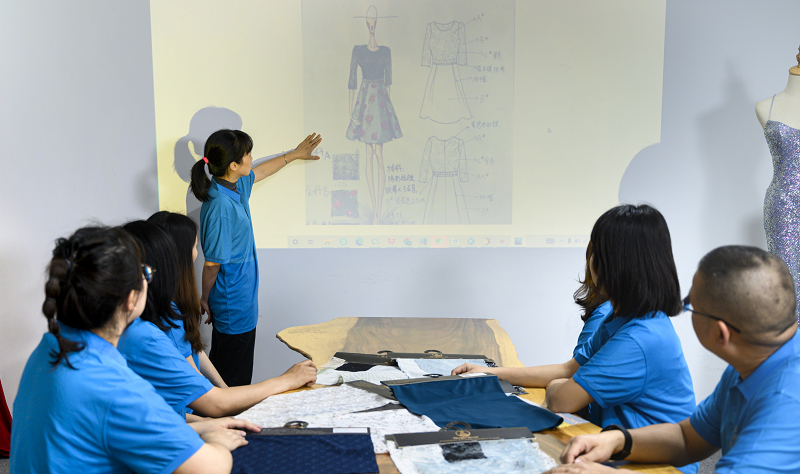 Quality Management System
We are meticulous when it comes to the quality of our fabrics, garments, and production, which lead to sound investment into our  BSCI certified factory.
Each staff be hand-picked based on their experience in the textile industry and fine workmanship.
We also incorporate a strict QC managing system to ensure all finished products are free of any defect.
Standard Operating Process, Standard Quality
1 - Knitting
While knitting, we'll check the fabrics and the threading. We won't start dyeing until the quality is ensured. The size of the cloth will be measured and be delivered to the next department.
2 - Dyeing
We consider several aspects before dyeing, from color and grammage to width and quality. As such, we maintain an auditing process of our inspectors to consistently maintain premium quality clothing made to last.
3 - Cutting
To realize your design, the paper pattern designer will divide the designed clothes into multiple parts, from which they can make corresponding paper pattern.

Following this, the cloth will be cut precisely according to the paper pattern, and different pieces will be transferred to the sewing department.
4 - Sewing
When the sewing department receives the pieces, we identify any size or quality discrepancies. After the size and quality are proven correct, the pieces be stitched together.
5 - Ironing
After sewing, our team will iron each garment and double-check for defects. When there are no problems with large goods, they can be forwarded for packaging. Throughout the final steps, we correct any mistakes and ensure the order completely follows your requirements.
Critical Quality Indicators Testing
Color Control
We prevent discoloration throughout the process with our light box and spectrometer guiding our team in finding defects.
Fabric Width
After receiving the fabric, we will check whether the width of the fabric meets the requirements. The right fabric width can help us see if the fabric material we have can be used to realize any detail on women garments.
Fabric Weight
In order to ensure the weight of the fabric as requirement. After receiving the fabric, we will cut the fabric locally and weigh the cut pieces.
Fabric Shrinkage Test
We make sure our fabrics retain their size and shape under washing solutions through our strict tests.