Wholesale Trousers Manufacturer
Custom Ladies Trousers in Bulk From China
Hangzhou Garment supplies durable, lasting trousers that cover the legs and come with fashionable additions to bring comfort to every wearer. Meeting the needs of wholesalers and brand owners, our one-stop factory uses the latest technology to accurately realize their vision for trendy trousers while ensuring production falls within their price range.
Designing trendy trousers takes much experience and our experts are up to the task with their insight on market preferences and practical considerations. You can ask them for their advice on the right trouser materials and additions that can make your trouser sets more appealing to your market.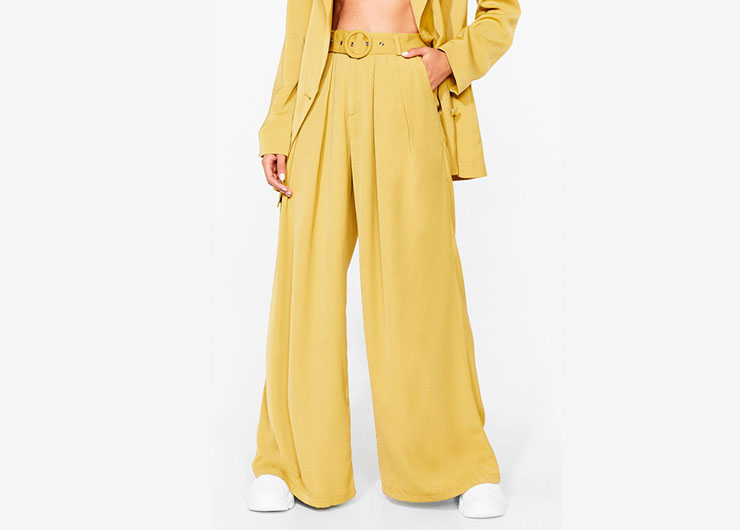 Look out for the latest trends, as we offer 100 new styles per season to diversify your shelves and set trends in your market.
Through our thoughtful services and control over production, we aim to make your projects hassle-free and meet your budget.
Fully Customized for Your Business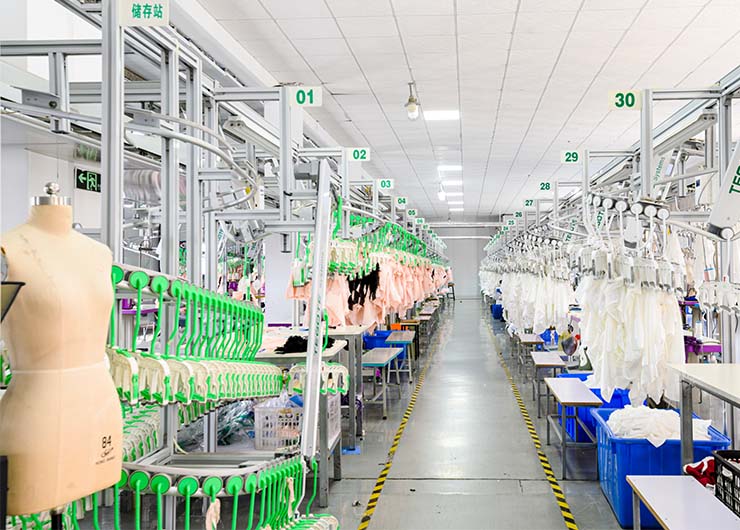 Your Ultimate Custom Trousers Manufacturer in China
Dress Manufacturing At a Glance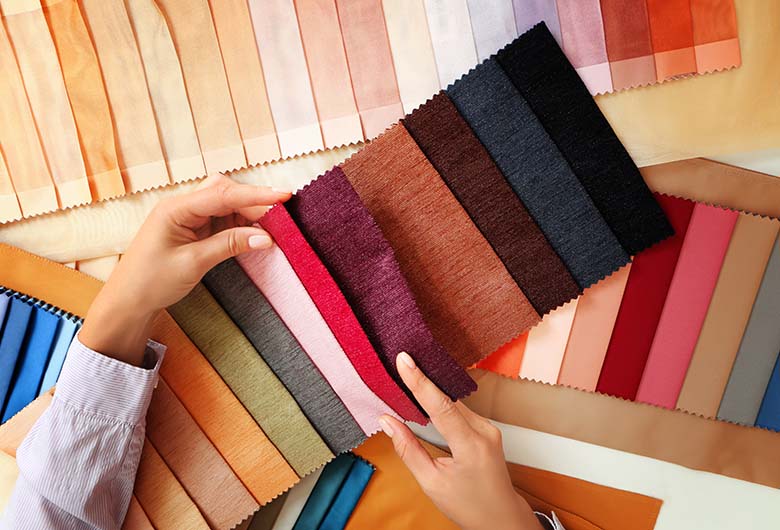 Fabric Procurement
Guangzhou is a massive textile market where we acquire durable, lasting fabrics from reliable suppliers. As such, we always have the kind of fabric you are looking for and can source it within a short timeframe.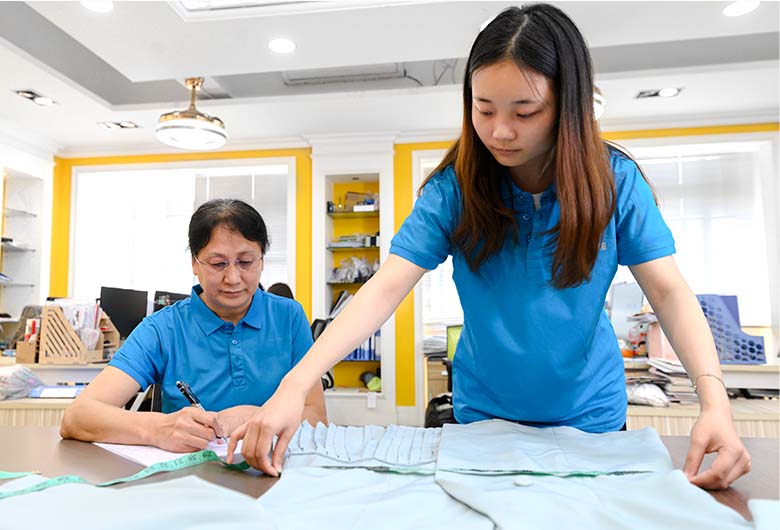 Fabric Inspection
Before making our fabrics into clothes, we check every fabric detail using advanced machinery to guarantee their quality. Our QC team identifies defects in the structure of our fabrics and ensures only quality fabrics are used to make trousers.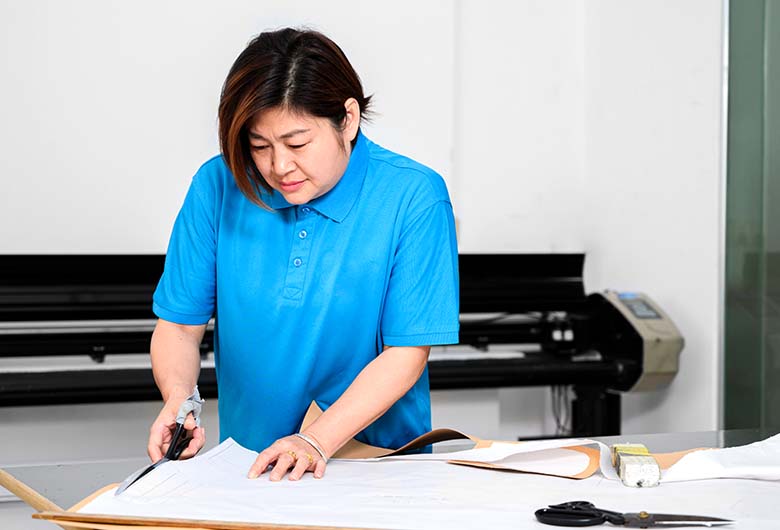 Pattern Making
After taking your design into consideration, our pattern master draws over the fabric so that we can know which areas can be cut into parts. The pattern is made to be easily assembled within our sewing and production lines.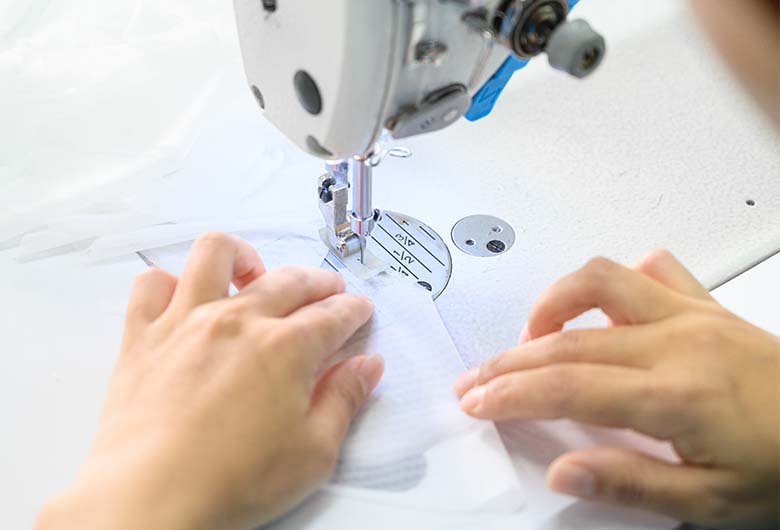 Cutting & Sewing
Through our advanced cutting tools, we neatly make fabric into neat parts that align with your desired pattern. Our unique production lines help make the parts into trousers, sewn together carefully for an easy fit.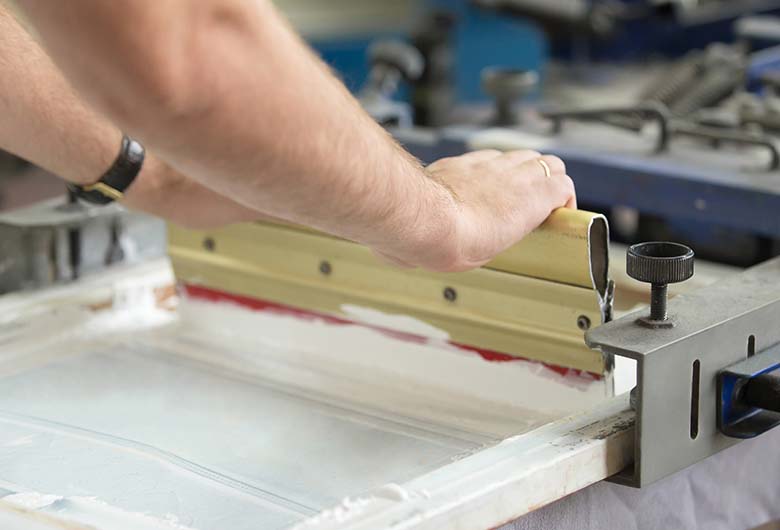 Screen Process
Implementing different arts and crafts to our trousers adds to their fashion appeal and uniqueness on the shelf, With different fabric patterns, stitches and patterns printed, we ensure your trousers can set trends and inspire more diverse designs.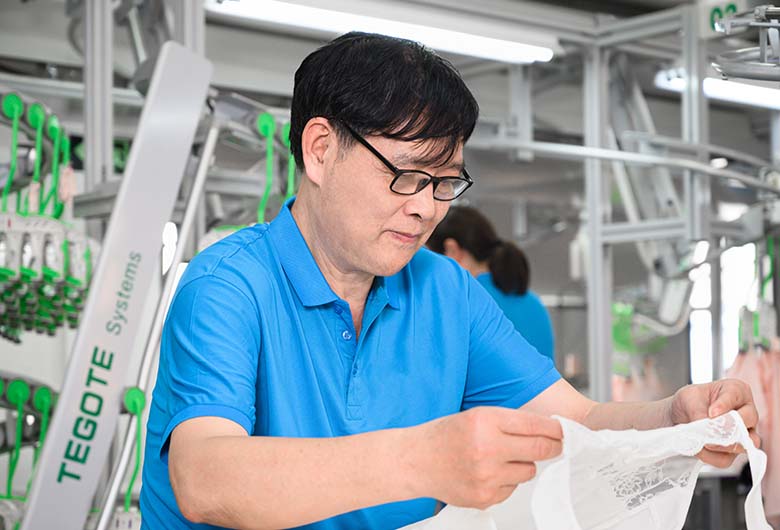 Quality Control
From color control to fabric measurement, we consider the state of our garments in every step of the process. Quality control prevents defects from being missed and finds solutions to ensure only quality items are delivered to your premises.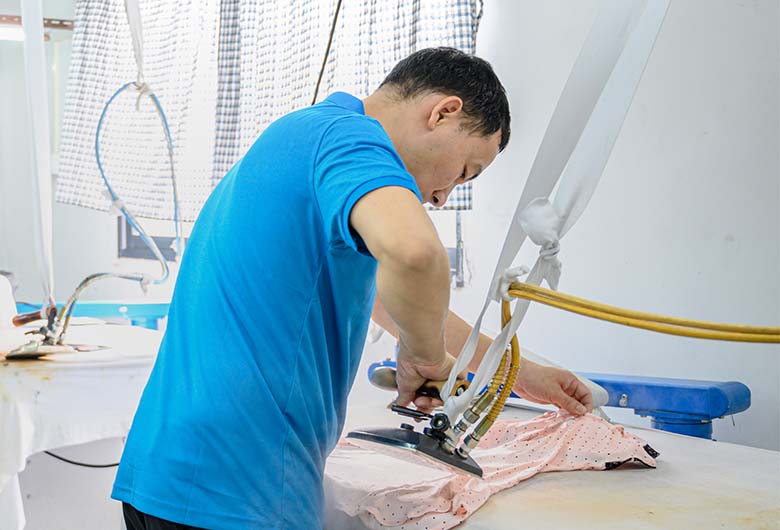 Garment Ironing
Our ironing process uses effective steam iron beds to prevent garments from wrinkling. We iron out clothes to ensure the pattern remains clear and intact while preserving the quality of the fabric for long-time wear.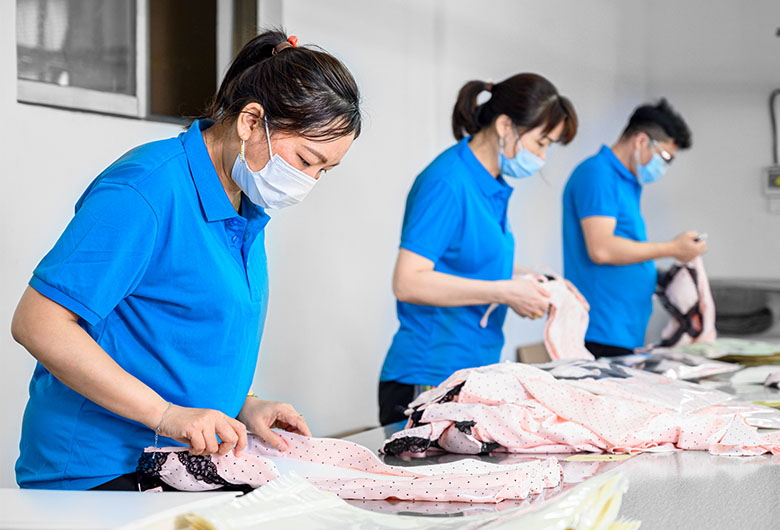 Garment Packing
Along with customizing the package, we also ensure the packaging process can neatly secure any volume of trousers for your order. With durable packaging, we protect your clothing during transit and ensure they are clean, organized, and ready to be sold and used by your brand.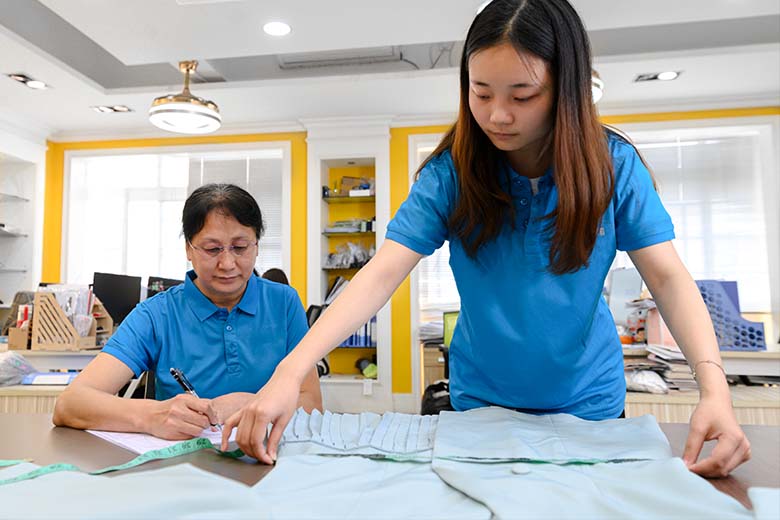 How Do We Ensure Trousers Quality?
Color Control: To ensure color consistency, we use the latest light boxes to check defects at every phase.
Fabric Width: The thickness of our fabrics determines the heat transfer and ease of putting patterns on the dress surface.
Fabric Weight: We make sure the dress is not too heavy or light and that we have the right amount of fabric needed.
Fabric Shrinkage: We avoid any degrading of fabric quality by putting our fabrics under various solutions to ensure their integrity.
Trousers Manufacturing FAQ