Dresses are always an essential item in a girl's wardrobe and among all of them, the Maxi Dress is a unique category. The Maxi Dress has been gaining momentum in recent years and has become a must-have in every girl's wardrobe as the flowing ankle-length dress has satisfied the beauty-loving nature of many women. This dress has a fitted bustier on the top and a loose, flowing skirt on the bottom half. It can be worn over a swimsuit to the beach, to go shopping, or to lunch with girlfriends, and is perfect as a date dress. From spring to winter, Maxi dress manufacturer and designers do everything they can to satisfy the beauty cravings of girls, with a dizzying array of styles.
Will Maxi Dress Keep You Warm in Winter?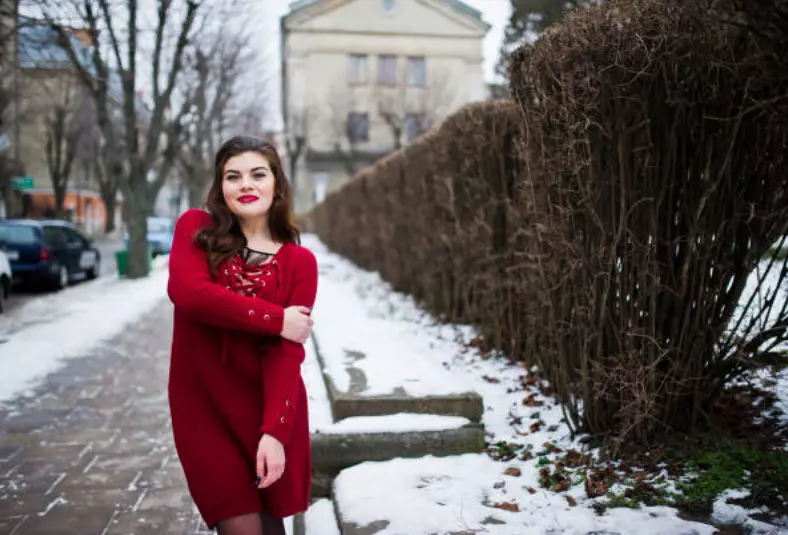 source:pixabay.com
You may ask: So is this dress really suitable for the cooler winter temperatures? My answer may turn your perceptions upside down: Yes, the Maxi Dress is still a good choice for cold winter days.
Just because it's a cold winter doesn't mean you need to wear a heavy tweed coat or a bulky down jacket. The Maxi dress is still a popular fashion item for winter by combining it with other outfits.
Any item needs to be matched with the right skills to make the overall look perfect, and in winter, wearing a Maxi dress requires a lot of care to keep the look warm and stylish without feeling out of place. One of the most common ways to wear winter clothing is by layering. The use of layering can increase the overall thickness, keep you warmer and weaken the overall monotony, making it richer. In winter, the majority of layering is done on the top half of the body, creating an inconsistency in thickness between the top and bottom, showing a complementary and harmonious look. And with layering, the overall look can be made more exquisite.
Another important means of staying warm and stylish in winter is to make sure your feet are comfortable. In this case, a pair of boots is a unique choice for girls. Different lengths of boots have different styles, so choose the right boots to match the Maxi dress, not only to optimize your leg curves but also to keep you warm!
Next, we will discuss how the Maxi Dress can be paired with other outfits to make your winter fashion dreams come true.
Styling Maxi Dress With A Jacket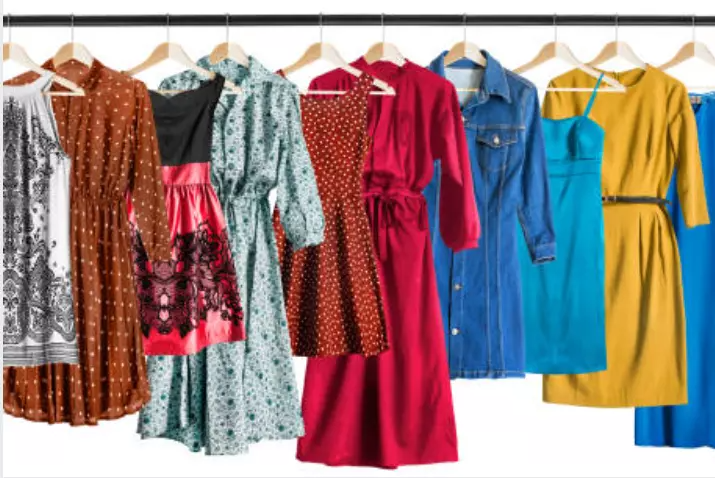 source:unplash.com
In winter, thick jackets play a role in protecting girls from the cold wind, while flowing skirts are responsible for bringing girls elegant femininity. A jacket, paired with various Maxi dresses, strikes a balance between modesty and femininity, giving another possibility for winter chic.
Please check the listing below about a few mainstream ideas for pairing a jacket with a Maxi dress.
Blazer Plus Maxi Dress: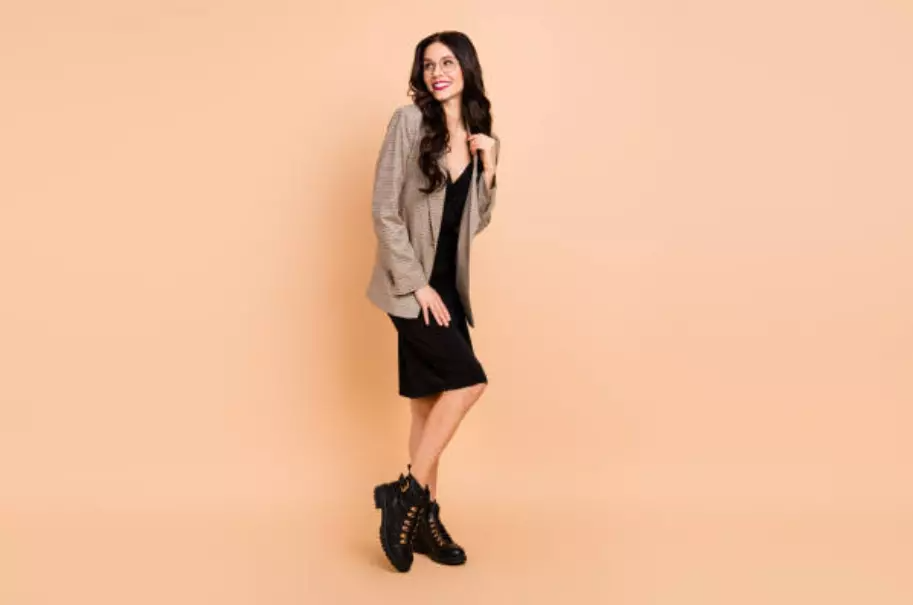 source:unplash.com
The fabric of the blazer is usually quite stiff and shapely, and when paired with the soft and light Maxi dress, it adds a touch of style. It is particularly suitable for black blazers, with the handsome overall look of a suit and the pretty of a dress. This outfit is perfect for formal occasions such as offices, conferences, etc.
Denim Jacket Plus Maxi Dress: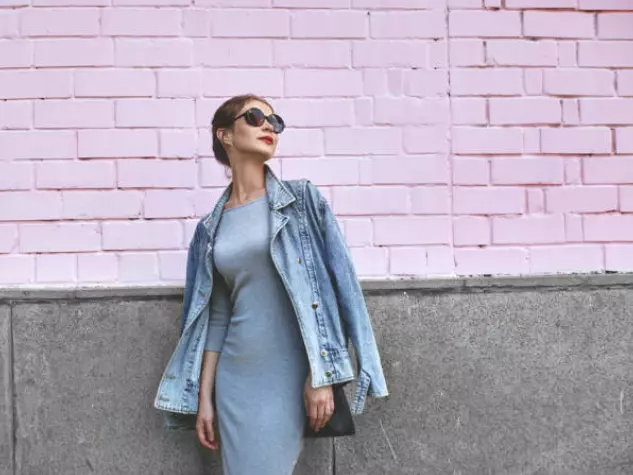 source:pixabay.com
For those who like a casual style, try a denim jacket with a skirt and a sporty hooded sweatshirt overlay for a more complete and coordinated look. Denim is a tougher material than a suit and feels more neutral, but with a Maxi Dress, you can weaken the roughness of the denim and become both casual and feminine. This outfit is somewhere between a formal and casual style, you can wear it to work in the office or to catch up with your colleagues at the bar after work.
Leather Jacket Plus Maxi Dress: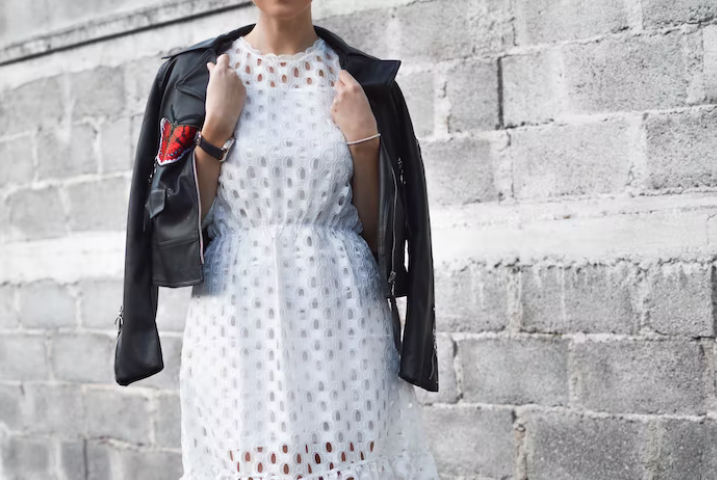 source:pixabay.com
If you like jackets, I'm sure you'll have a cool and handsome black leather jacket, which is a harder material compared to jeans. For a less manly look, pair it with a more feminine Maxi dress, the contrast between the two very different materials of the leather jacket and the dress makes the two look perfect together. If you're used to playing the soft and gentle woman, try this outfit in the winter, who doesn't like a cool girl?
Flight Jacket Plus Maxi Dress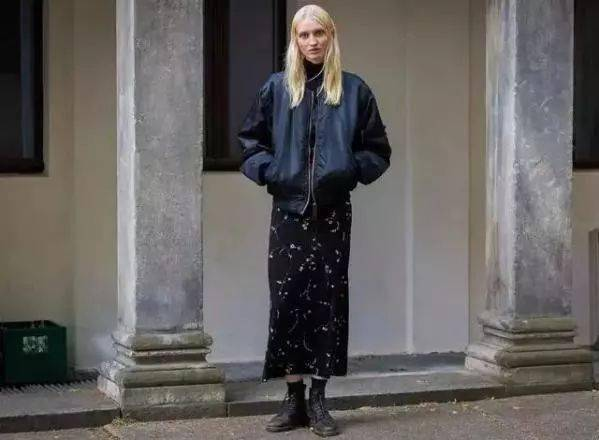 source:pixabay.com
If you want to be slender in winter, then don't miss out on a black match, like this cool black body, which looks very provocative. A short flight jacket on top, a black Maxi Dress on the bottom, and a pair of black boots make for a slim and glamorous look. This outfit is perfect for playing in public places and is also particularly suitable for street photography.
Down Jacket Plus Pleated Maxi Dress: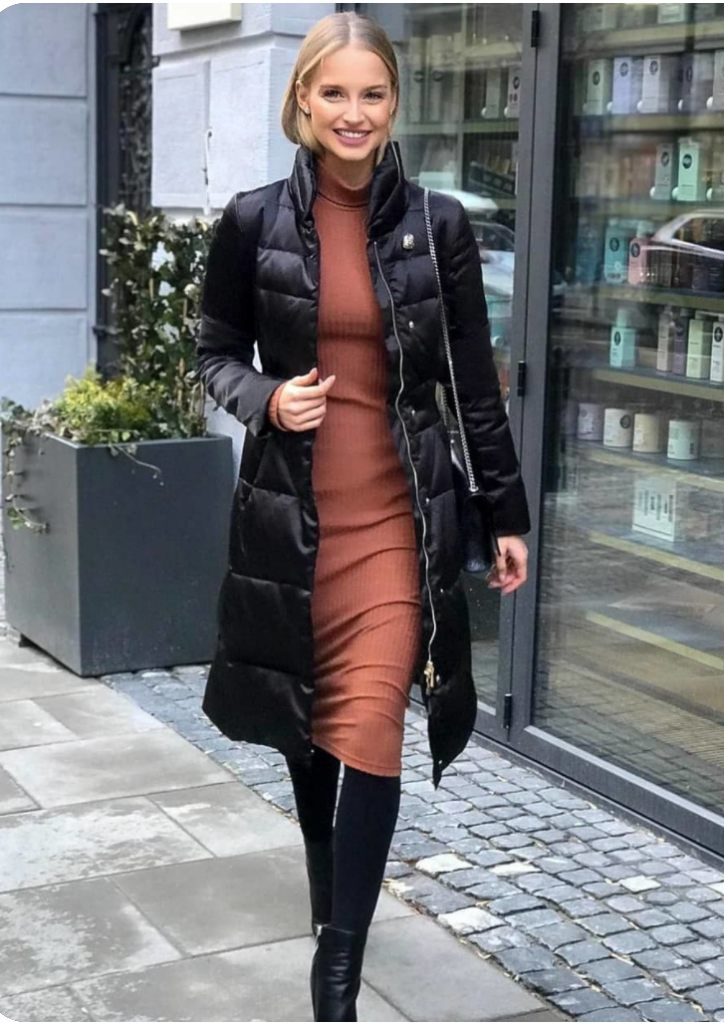 source:pinterest.com
Down jackets can be a challenge for girls to wear, as they can easily look rustic and bulky, making them difficult to wear with a sense of elegance. However, the Maxi dress can solve most of your worries, as the vintage Maxi dress comes with its own sense of elegance and can be used with a fluffy down jacket to visually shift the focus to the skirt. The vertical downward-spreading lines of the dress make it slimmer and taller.
One of the best things about short Down jackets is that they are ideal for shorter girls, as wearing a long down jacket may visually pull down a smaller person's height. Winter, being a season of reticence, always needs a splash of bright color and warm orange is a natural choice for girls. The effect on the upper body is stunning and the first glance makes people feel warm. Whether you choose a brightly colored down jacket or a plain one depends on your own preference, some people just like to flaunt their personality and some people by nature like to be understated.
Styling Maxi Dress with Boots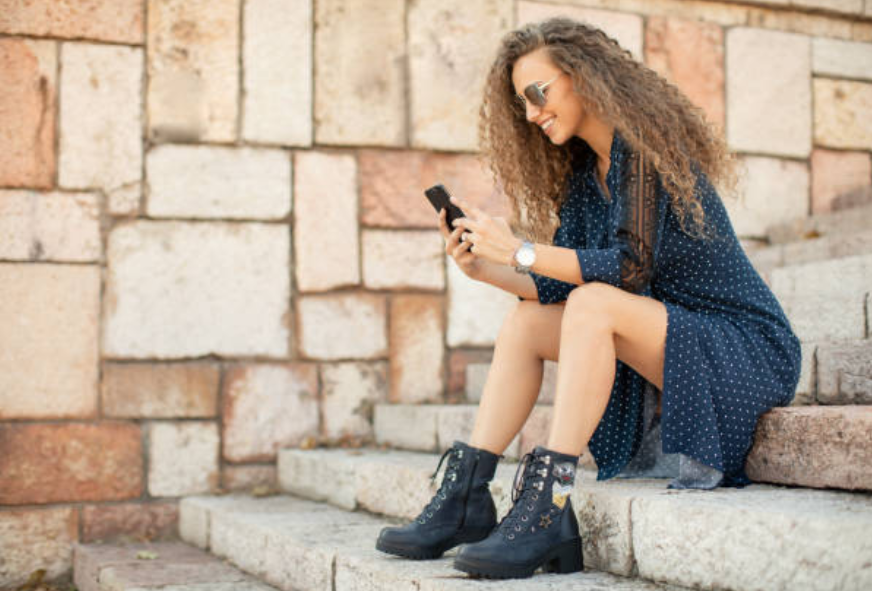 source:unplash.com
Winter is the season for boots, and a wide range of boots can easily create many different chic looks, allowing us to reap the benefits of trends and beauty even during this dull and uninteresting time of year.
But are boots really the more expensive the better? Not necessarily! Expensive boots may only guarantee that they are of high quality and will look great on the feet, but if you want to look stylish, you need to rely on matching and dressing techniques. Here are some tips for pairing boots with Maxi Dresses.
Heel Styles and Heights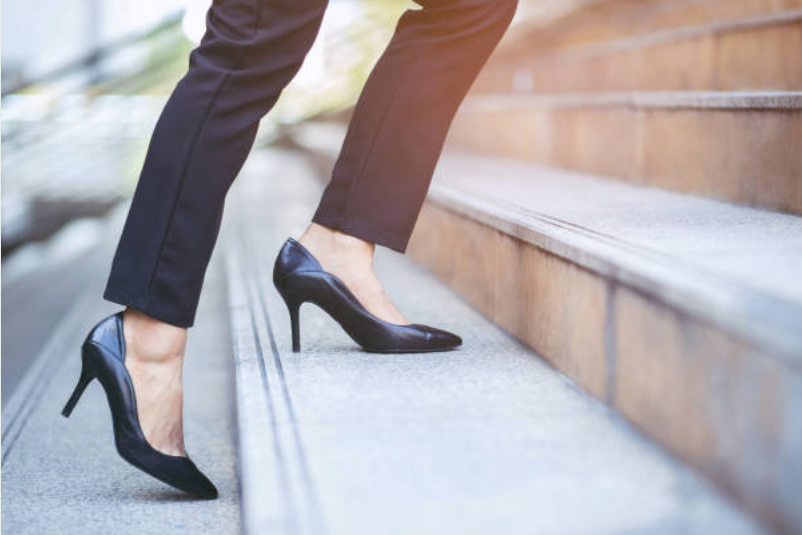 source:unplash.com
The heel of the shoe can reflect the age of the situation, different ages of girls like different heels. Young girls come to a general level of mastery of high heels, so low heels, and muffin shoes are the usual choice, wearing a higher degree of comfort, do not look heavy, and look a little sense of vitality.
Choose high-heeled boots for a more feminine look. In the choice of boots, if you want to make the dress + boots look more charming and feminine, then try to avoid thick-soled boots or Martin boots, which are more on the neutral and bulky side. Try some pointed boots and high-heeled boots to make the match more elegant and temperamental.
Material of the Boots Matters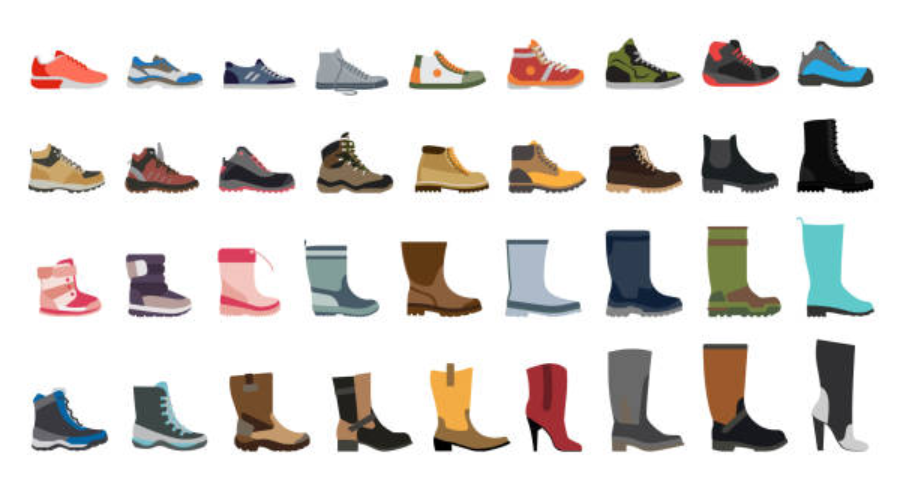 source:unplash.com
Patent leather is a common material for boots, it's an affordable and textured material, so if your Maxi Dress style is young and edgy, go for patent leather boots!
For the more mature woman who needs to show some quality but can afford it, consider composite cowhide. Composite cowhide will give the Maxi Dress a more elegant look.
If comfort is your primary requirement, soft and breathable material is preferred, but of course, the consideration is the relatively expensive first layer of cowhide as well as sheepskin material with a woolen outer skin and a high enough level of wearing comfort. However, avoid boots that are too dark in color, as this will make your Maxi Dress look very old-fashioned.
Showing a Little Leg Can Make Your Legs Look Slimmer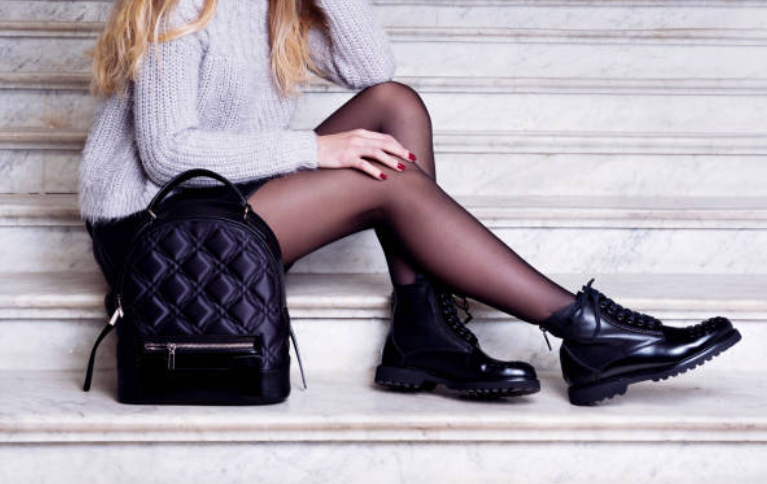 source:unplash.com
When matching boots with dresses, we must pay attention to the length, not pursue elegance and temperament by wrapping your legs all over, such a combination can easily make your legs look shorter, so it is best to show a little bit of your beautiful legs. Don't forget to wear thicker flesh-colored stockings to keep out the cold.
Maxi Dress Skirt Plus Boots – Perfect for Keeping Out the Cold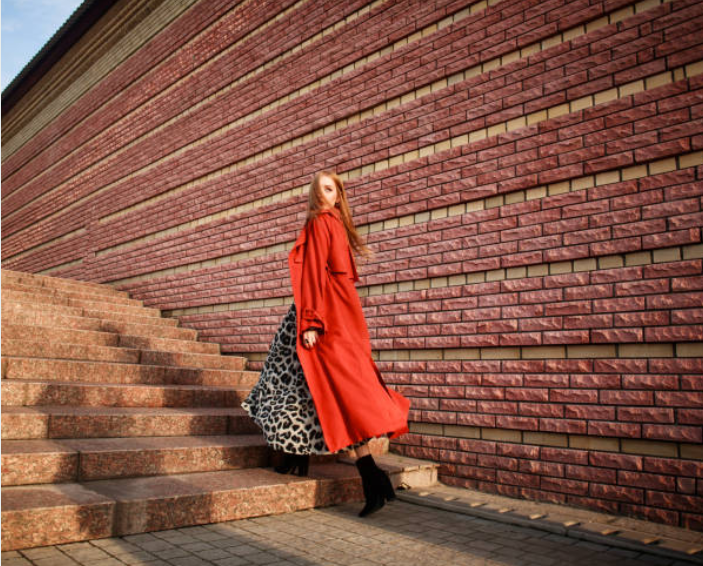 source:unplash.com
What if you are very sensitive to temperature? Short boots are obviously not for you! Try the jackboots! The biggest advantageous feature of a long skirt with jackboots is that it does not show skin effect, a large area of coverage can instantly achieve the role of warmth, in fact, this dressing technique is still a test of a woman's sense of fashion and taste, after all, not showing an inch of skin line, but also can look very elegant, feminine, is the real master of dressing!
Most Popular Maxi Dress in Winter
The Maxi Dress in winter has evolved over the years and there are many variations in style color, and material, here are some of this year's popular styles that some
ladies dress manufacturers have brought us.
Boho Maxi Dress Long Sleeve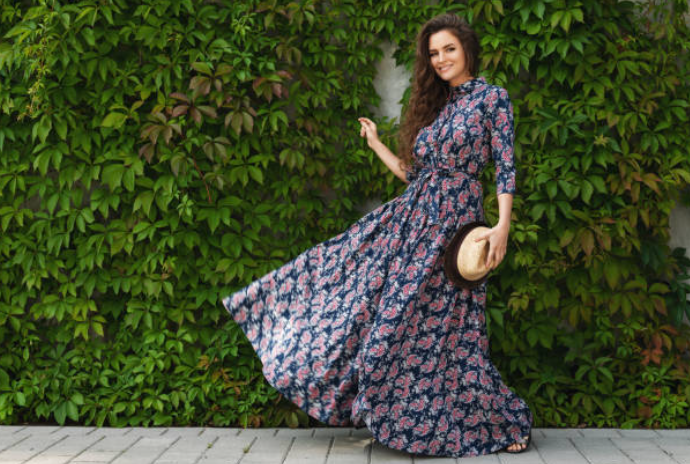 source:unplash.com
This long-sleeved Maxi dress is made from a soft and durable high-quality polyester blend of elastane fabric. It is breathable and comfortable to wear. It is wrinkle-resistant, does not shrink, and can be machine washed in cold water. Its bohemian cut represents romanticization, folklore, and freedom, but also an artist's temperament, a fashion trend, and an anti-traditional mode of living that will make you more glamorous than ever for any occasion.
V Neck Loose Maxi Dress with Pockets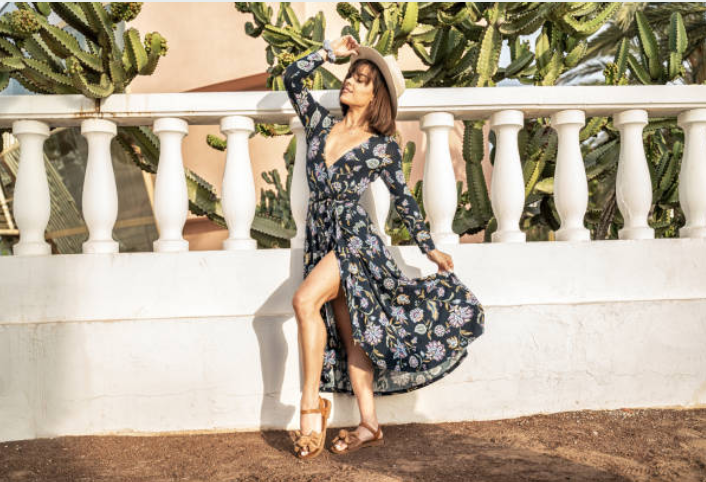 source:unplash.com
The high waist wraps around and accentuates your slim waist and hides tummy fat. the V-neckline shows off your beautiful neckline and sexy collarbone well.
This dress can be worn on a date night with high heels and a long necklace to make you more sexy and charming. I have to say, a unique gift for your mother, daughter, girlfriend, or wife.
Tiered Floral Print Maxi Dress with Round Neck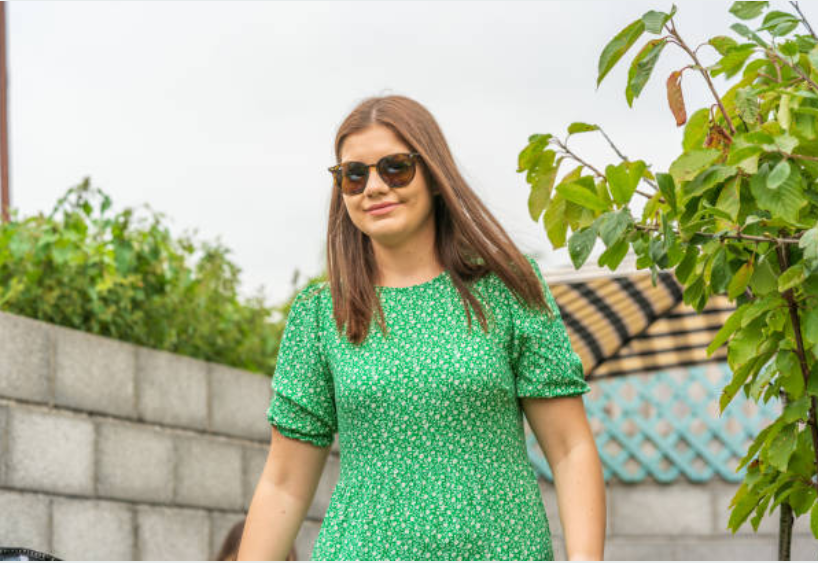 source:unplash.com
You can never go wrong with a classic floral print, the mixed green and white base makes the dress even more vibrant. The softer cut makes it more comfortable to wear and kinder to the skin. Simply pair it with heels, wedges, or boots, and a layered necklace for the perfect look. This dress is suitable for everyday casual occasions, so wear it to the mall with your girlfriends!
Maxi Dress with Square Neck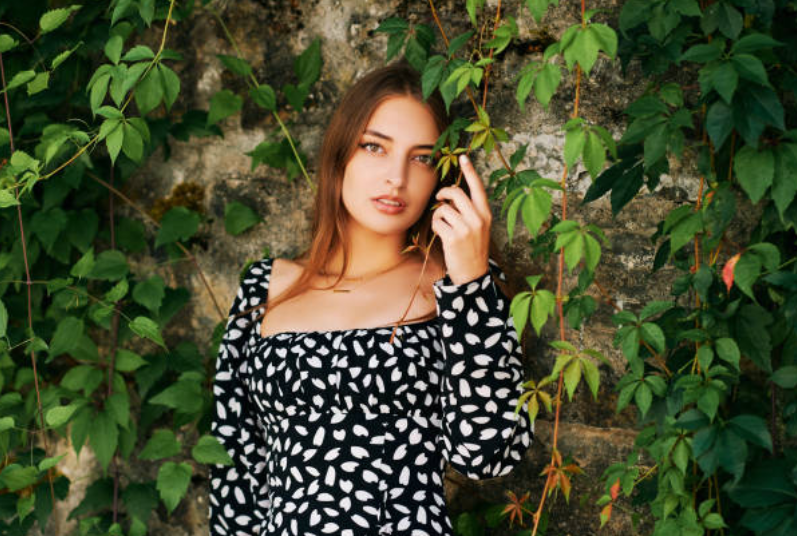 source:unplash.com
The square neck is a more vintage-inspired neckline design that is very slimming and is a very well-matched style that can stand out one's figure better. It reveals a large part of the collarbone and adjusts the wearer's head-to-shoulder ratio, making it extremely friendly for women with wide shoulders. For formal occasions, you can choose two classic basic colors, white and black, which will look more aristocratic. As to everyday occasions, you can choose a style with crushed flowers, which will be more simple and more stylish.
Key Takeaway
After reading the above article, I believe you already know what a maxi dress is and how to pick a maxi dress and match a maxi dress in winter.
For those of you who used to think you could only wear them in the summer, bring out the maxi dresses in your wardrobe this winter! It's a great way to add a little bit of lightness to a season that's been so cold and so tightly wrapped up. Don't let the temperature limit your desire to be trendy and beautiful!