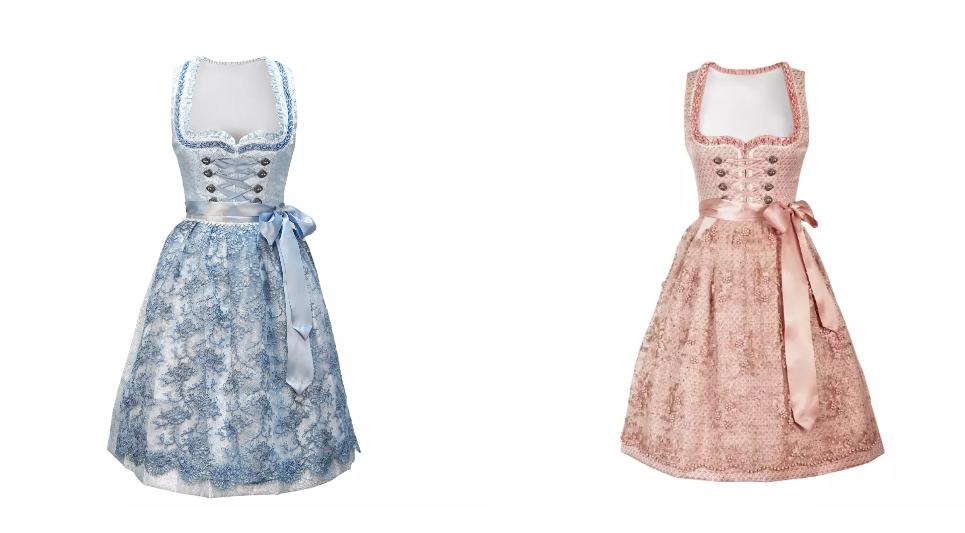 Dirndl dresses have become a staple in the wardrobes of women around the world who enjoy experimenting with traditional and stylish looks. These dresses, known for their figure-flattering design and rich cultural heritage, can be worn to a variety of occasions, from Oktoberfest and weddings to themed parties and casual outings.
However, with just the slightest mistake, the attire you believed would stun everyone at the party can turn out to be a fashion disaster. In this article, we'll outline the essential dos and don'ts of wearing a dirndl dress, from choosing the right size and fit to accessorising it appropriately.
Dos of Wearing a Dirndl Dress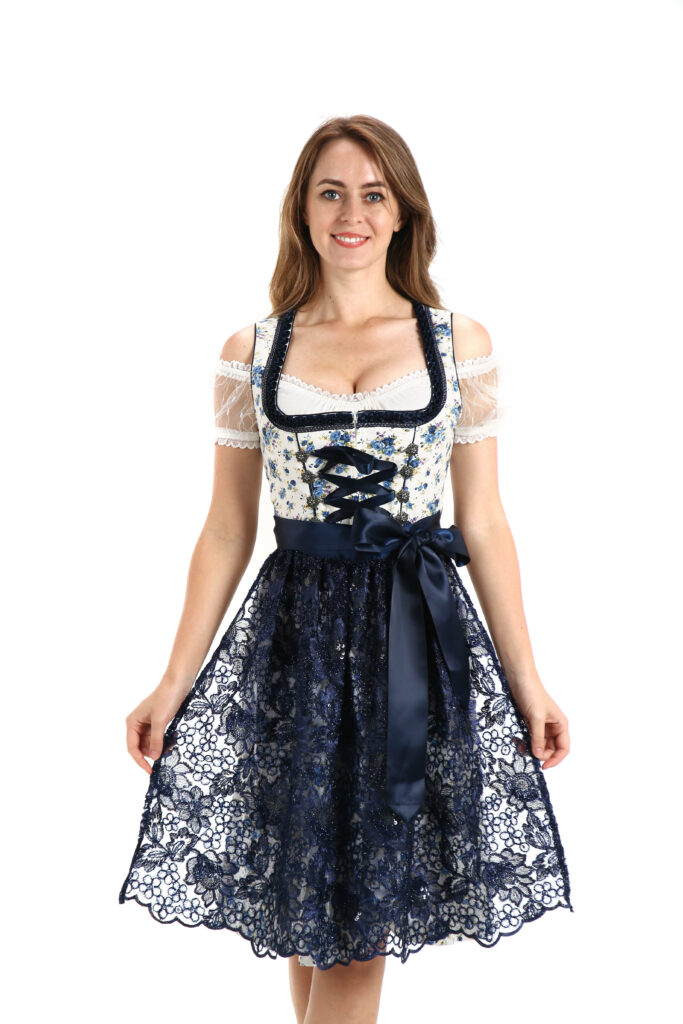 A. Choose the Right Size and Fit
When it comes to dirndl dresses, the fit is everything. Choosing the right size and fit is essential for both your comfort and appearance. A poorly fitting dress can leave you feeling uncomfortable, while a well-fitted dirndl dress will make you feel confident and beautiful.
To choose the right size, it's important to measure yourself correctly. Take your measurements with a tape measure, ensuring that it's not too tight or too loose against your skin. Measure your bust, waist, and hips, and consult the size guide to determine which size will suit you best.
B. Consider the Occasion
The occasion should determine the style of dirndl dress you should wear. If you're attending an event during the daytime, opt for a dress that's simple yet elegant. For a more formal evening event, consider a dirndl dress with intricate patterns and detailing.
For Oktoberfest, a classic dirndl dress with a full skirt, apron, and blouse is the perfect choice. And for weddings and other formal events, a floor-length dirndl dress with a more fitted bodice would be a great option.
C. Accessorize Appropriately
To elevate the look of your dirndl dress and match the theme of the event, consider accessorising appropriately.
Incorporating a playful flower wreath into your hairstyle can add a touch of whimsy to the outfit. Add a traditional shawl or scarf around your neck or shoulders to keep you warm whilst elevating the look.
Choosing the right shoes is also important. Opt for flat or low-heeled shoes to ensure your feet are comfortable throughout the day or night.
D. Wear A Flattering Bra
Wearing the right bra can enhance the appearance and shape of the body. A well-fitted bra can provide support and a flattering silhouette, which can make a significant difference in how a dirndl dress looks on you.
A push-up bra can provide additional lift and support if you have a smaller bust, while a bra with an underwire can give you more shape and definition. Ultimately, choosing a bra that fits well and flatters your body type can make all the difference in how your dirndl dress looks and feels.
Stay tuned for Part III, where we'll outline the don'ts of wearing a dirndl dress!
Don'ts of Wearing a Dirndl Dress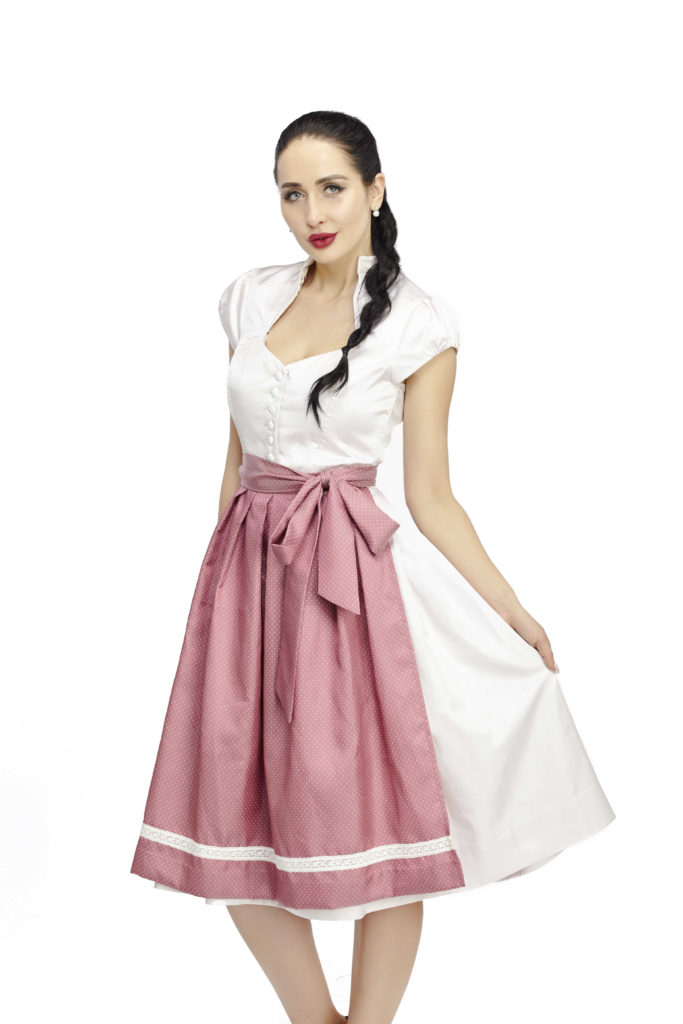 A. Avoid Ill-Fitting Dresses
Avoid wearing ill-fitting dirndl dresses as they can negatively impact your appearance and comfort.
A dress that is too tight can create bulges, while one that's too loose can make you look shapeless and frumpy. A dress that fits poorly can also make you feel uncomfortable throughout the day or night.
If you're in doubt about the size or fit, it's always a good idea to seek advice from a professional or consult the size guide before making a purchase.
B. Avoid Certain Material and Patterns
Some materials and patterns do not lend themselves well to dirndl dresses. Avoid materials that are too stiff or uncomfortable such as leather, plastic or rubber. And also avoid patterns that are overly bold or unappealing. Stick to softer and breathable fabrics like cotton, linen, or silk.
C. Don't Overdo The Makeup
While makeup can enhance your overall appearance and complete your look, it's important not to overdo it when wearing a dirndl dress. The makeup should complement the overall outfit, not steal the show. For a natural and fresh look, opt for light, neutral tones and avoid heavy and dramatic makeup.
D. Don't Overdo It with jewelry
While accessories are an excellent way to add a personal touch to your dirndl dress, it's important not to overdo it with jewellery. Too much jewellery can spoil the overall look and create a cluttered appearance.
Choose one or two statement pieces such as earrings or necklace to complement your outfit. Minimalistic yet bold pieces can also be enough to bring attention to the dress and keep it standing out.
By keeping these don'ts in mind, you'll be able to avoid any fashion faux pas and enjoy a comfortable and stylish dirndl dress experience.
Conclusion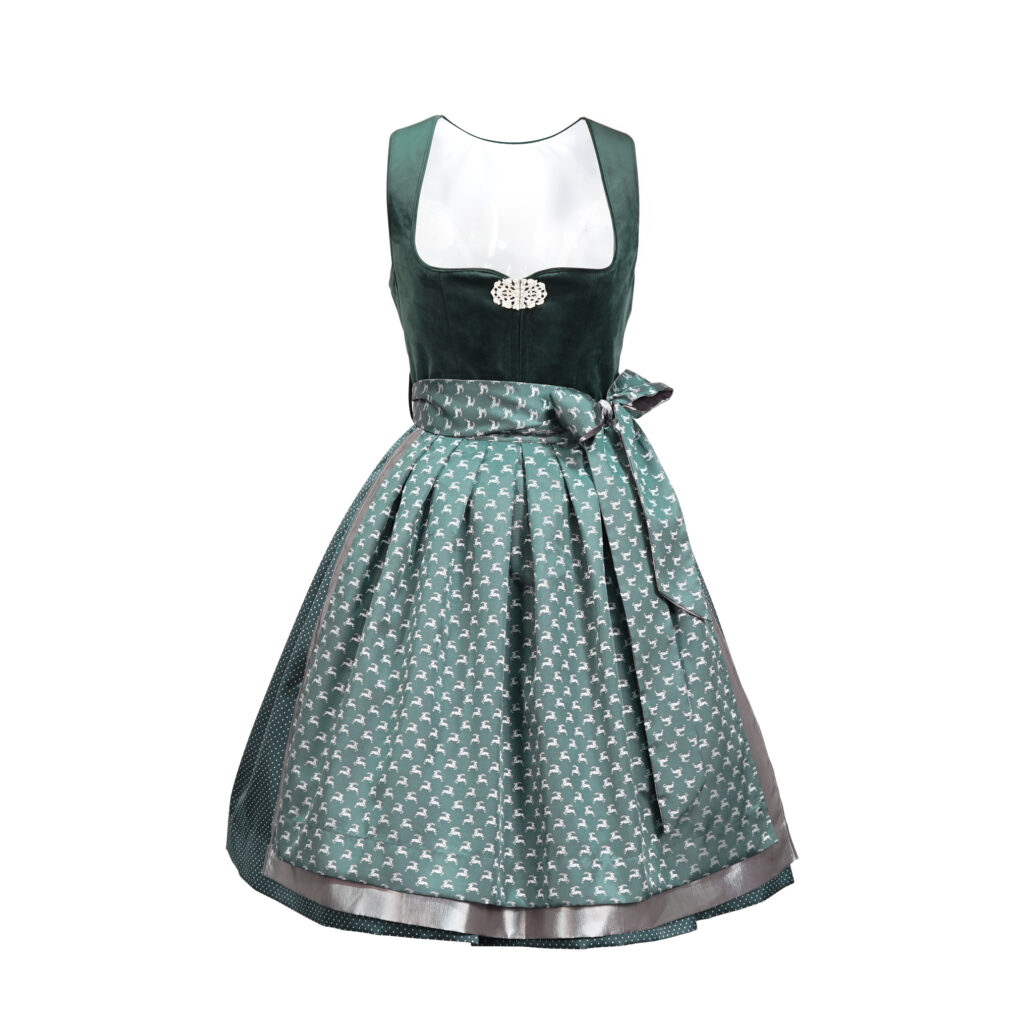 Congratulations! You're now equipped with the essential dos and don'ts of wearing a dirndl dress. Remember to always choose a good fit, consider the occasion, accessorise appropriately and avoid overdoing the makeup and jewelry.
At our company, we understand the importance of high-quality clothing that fits well and instils confidence. As a women's clothing manufacturer specialising in dirndl dresses, we're always looking for ways to enhance our customers' style and comfort. Browse our range of dirndl dresses to find the perfect one for you.