Hey ladies! Want to know what's hot in 2023 fashion? Find out the women's clothing trends and styles that will be in high demand this upcoming spring & summer season. You won't want to miss out on these hidden trends!
Where are we heading in 2023?
With the beginning of a new year just around the corner, it's time to start planning your spring and summer wardrobe—and get ready for those trends that are already popping up. From high-end designers and big brands to fast-rising names, the latest collections offer a wide range of styles: elevated everyday dressing, high-octane sequins, or sheer everything—you name it. And whether it's dressing up like a video game heroine, wearing metallic fabrics to the party, or just having fun with your style, there are plenty of ways that fashion is allowing us to express ourselves. Check out the best spring & summer fashion trends from this season's runways, and then shop them.
Denim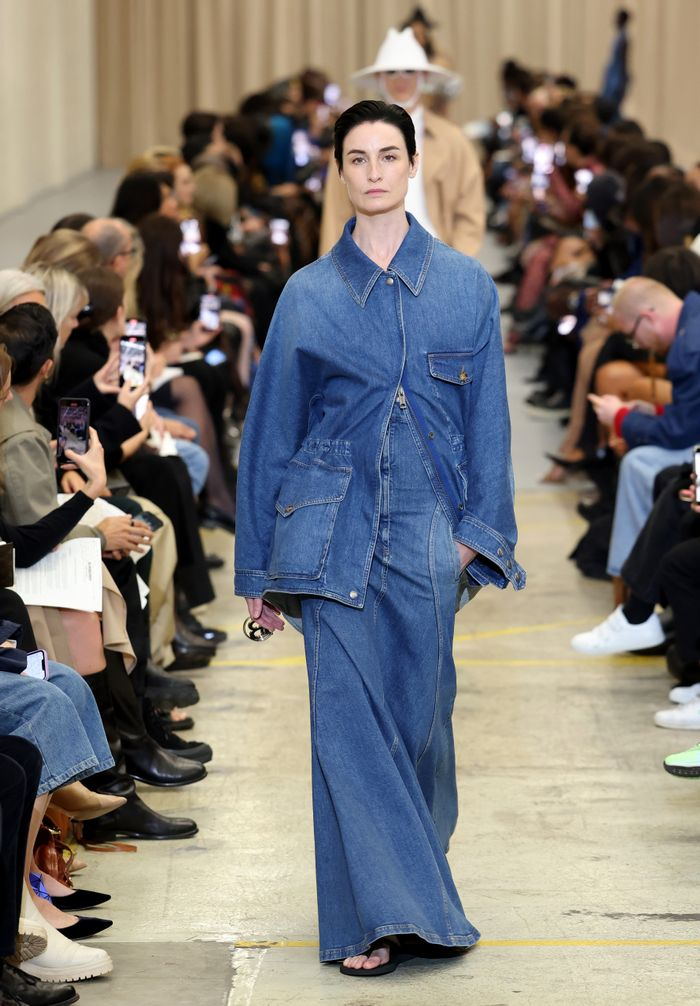 Though short denim skirts may be coming for their roomier, baggier cousins in the spring and summer fashion of 2023-making way for a more streamlined silhouette on denim bottoms-there's no need to panic if you prefer your current wardrobe. Slouchy denim skirts allow your skin to breathe, so they are a better choice for warm weather than tight-fitting denim skirts.
Those who don't like miniskirts will be glad to know that maxi skirts are on trend this season. The denim maxi skirt has had a big moment on the fashion runways-Peter Doral and Tibi showed versions of it during their Spring / Summer 2017 shows. And Jil Sander's 'Denim Story," collection is one example of how designers have been inspired by this minimalist silhouette to create new pieces for spring.
Long Skirts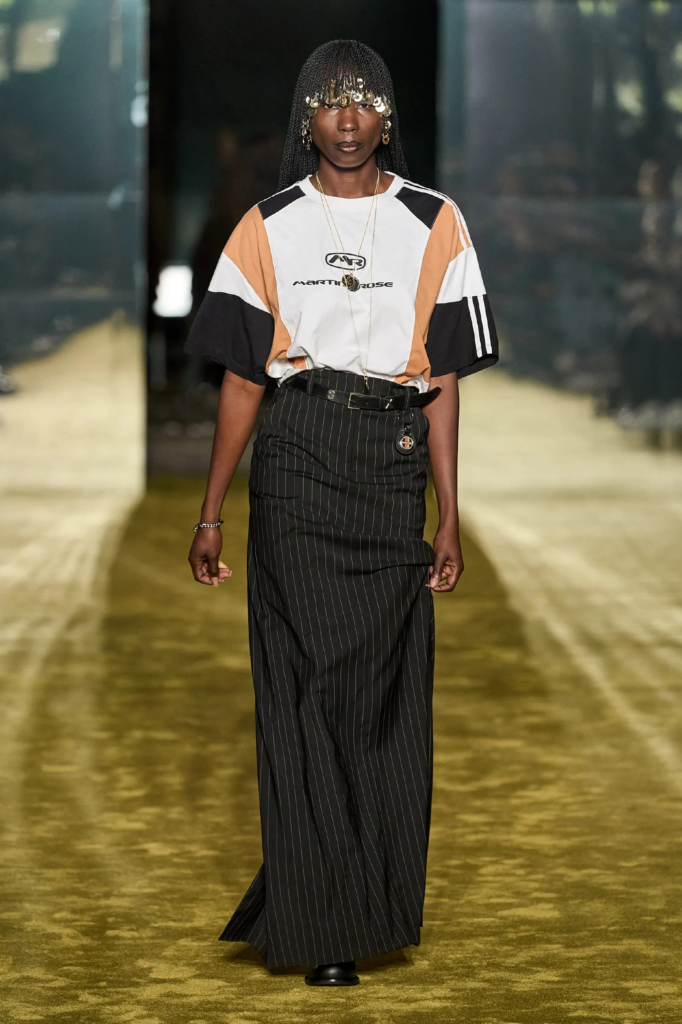 Long skirts are always on trend. They are feminine and make you feel like a princess. Long skirts are perfect for all occasions whether it is casual or formal. You can wear them to any party or event. It is a must-have in every woman's closet no matter what your body type is. They come in many different colors, materials, and styles.
Where to Find Long Skirts Wholesale Suppliers?
There are many places where you can find long skirts wholesale suppliers but it is important that you buy from a trusted company so that your investment is worth it. Here at Hangzhou Garment, we offer high-quality long skirts at an affordable price that will definitely fit into your budget without compromising on quality and style!
Cocktail Dress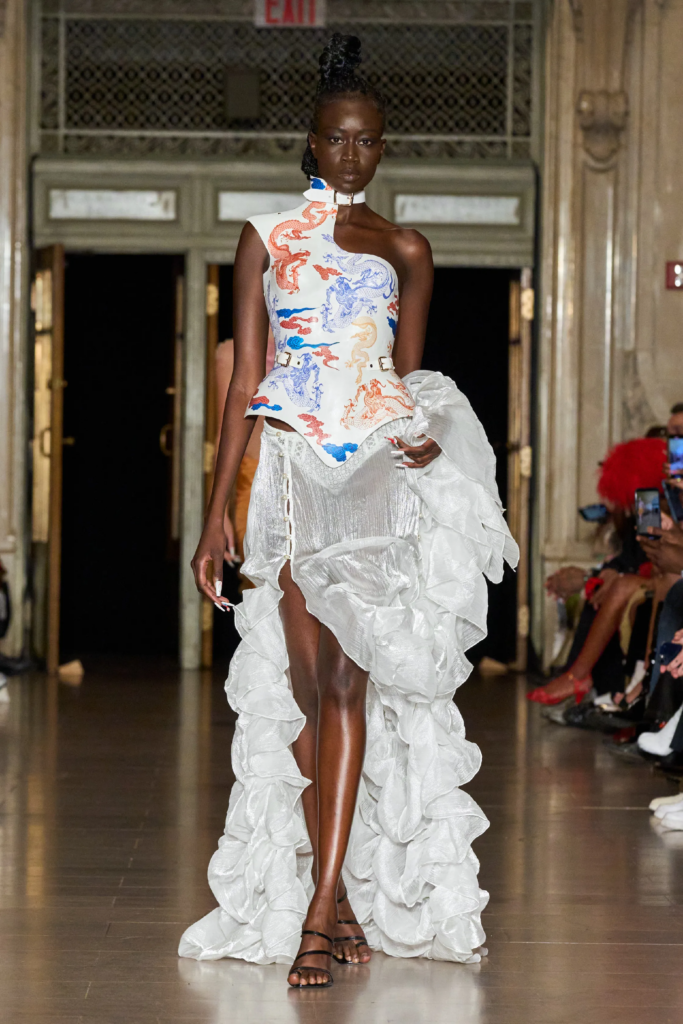 Whether you're heading out for a night on the town, or just want to look fabulous at work, cocktail dresses are a perfect choice for any occasion. They're feminine, fun, and flirty, so we're sure that you'll love this season's styles!
We have a variety of cocktail dress designs available in our store including sexy, long sleeve dresses in bold colors like red and yellow. Our range also includes fitted backless dresses made from quality fabrics like silk, satin, and lace that look amazing when paired with heels or flats.
We pride ourselves on offering high-quality items at affordable prices, which is why we make sure our cocktail dress wholesale collection offers great value for money! Our selection includes long sleeve mini dresses with lace trimming at the neckline as well as short-sleeved mini dresses with frilled sleeves – these simple yet stylish options are perfect.
Women's Blouse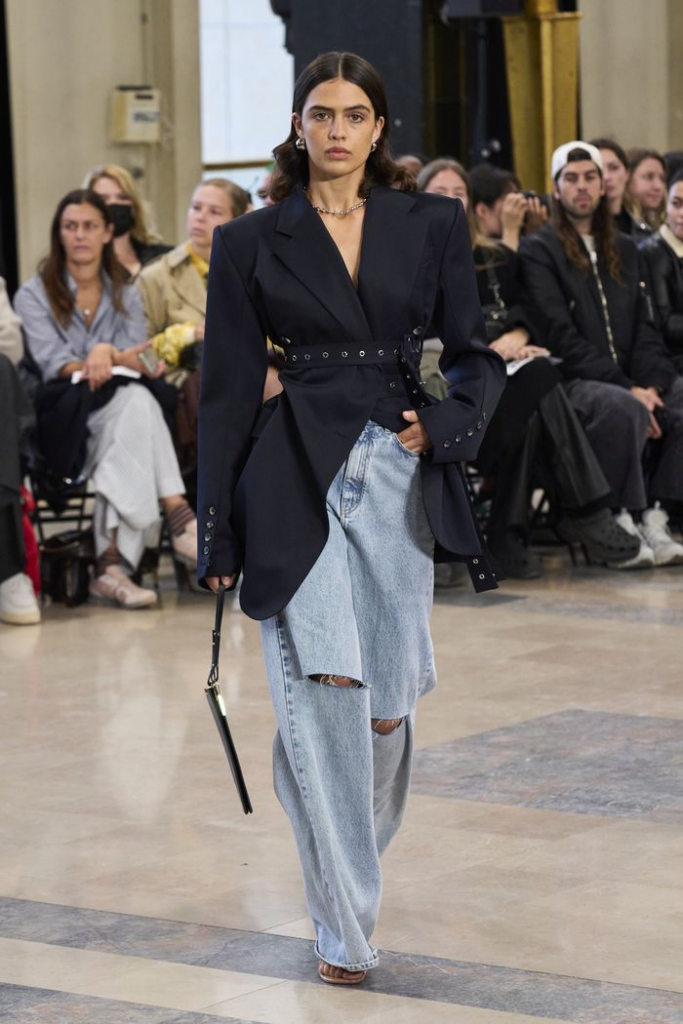 As the temperature rises, women want to look chic and comfortable at the same time. For this reason, women's blouse manufacturers are creating stylish blouses for spring and summer. The most popular style is a sleeveless blouse with a high neckline or a V-neckline, which has been seen on so many celebrities this season.
These styles have been seen in celebrities like Kendall Jenner, Gigi Hadid, and Bella Hadid who love wearing them with shorts or jeans. The sleeveless blouse is also great for layering under a cardigan or sweater when it gets cold outside.
Women's blouse manufacturers are also keeping up with the times by offering new colors like pink, purple, and blue. These colors aren't just for kids anymore!
High-Octane Sequins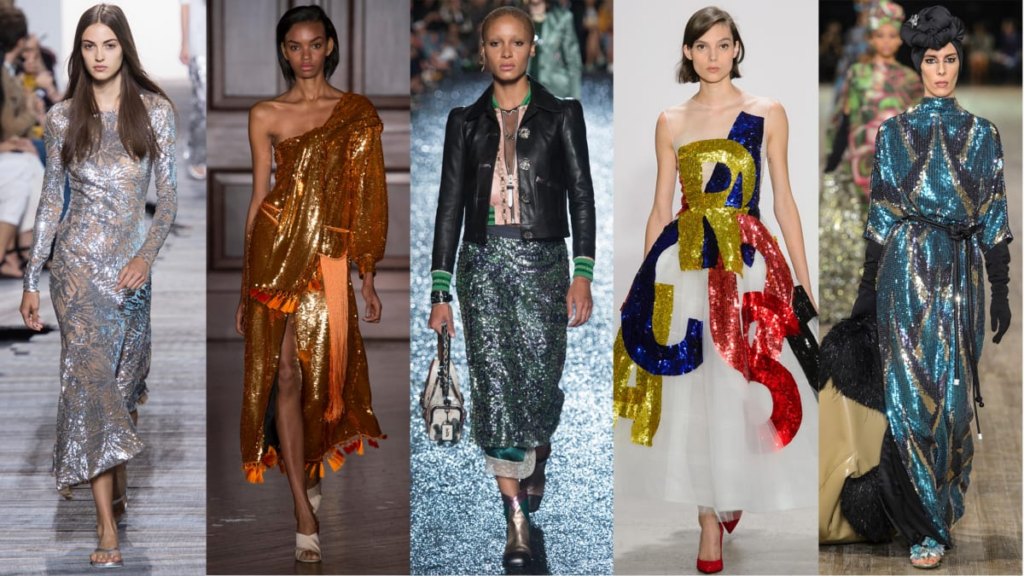 The high-octane sequins trend is a favorite for the spring and summer of 2023. This trend is perfect for those who love to shine bright like a diamond.
The high-octane sequins trend is a favorite for the spring and summer of 2023. This trend is perfect for those who love to shine bright like a diamond. The sequin fabric has been sewn over a beige, nude, or cream-colored base layer that is made from cotton or silk. The top layers are then paired with pants or skirts made from the same fabric. You can also don this look with a pair of denim jeans if you want to tone it down just a bit.
To secure this look, you must wear matching accessories such as necklaces, earrings, bracelets and rings. You can also add some color to your outfit by wearing colorful headbands as well as other accessories like purses, shoes, and handbags that match your clothing color perfectly.
Romantic Balletcore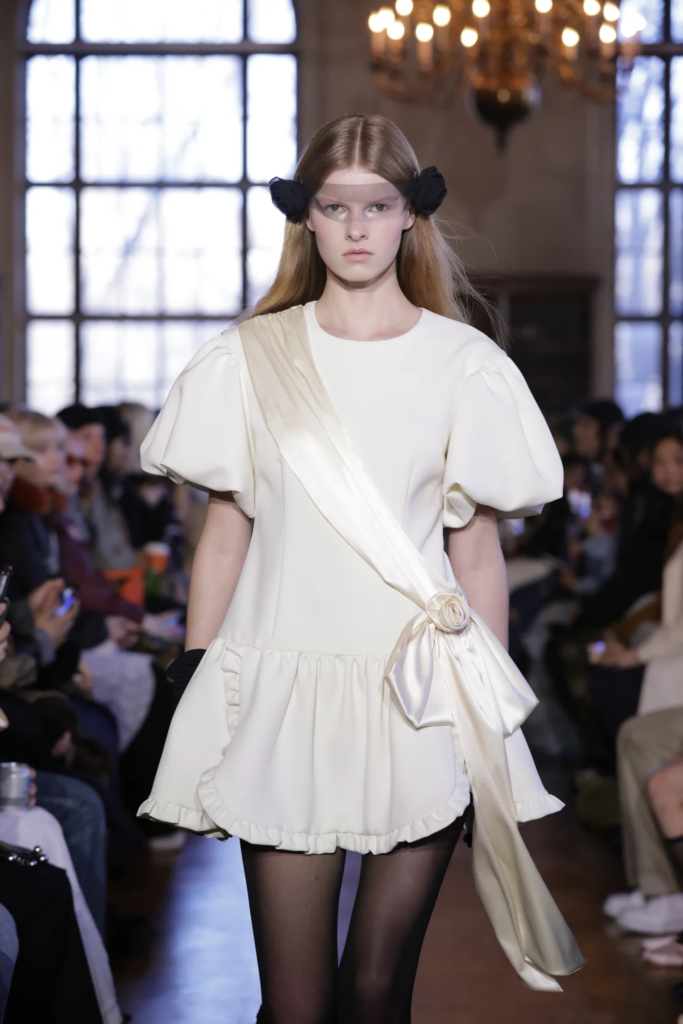 Fashion designers embraced the tough-and-soft combination of leather and ballet at two different shows: Blumarine and Interior Design.
Many of the fashion world's most influential designers, including Simone Rocha and Sandy Liang, are saying that ballet flats will be a major shoe trend this spring. Your best bet is to go with a classic pair of satin flats like the ones spotted on Miuccia Prada's runway, but if you're looking for something different and unexpected, check out Simone Rocha's flat meets sneaker hybrid.
Shimmery Silver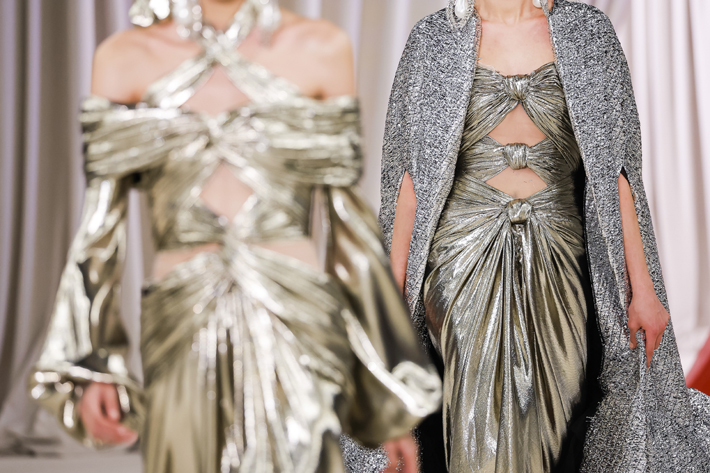 Metallic silver has historically been a favorite for winter holiday parties, but this year it made an appearance in almost every designer's Spring-Summer collection from Cecilie Bahnsen and Givenchy to Altuzarra.
Spring and summer are the perfect time to shine bright, and the fashion world is ready to help you do just that. From Gucci's metallic mesh dresses to Paco Rabanne's shiny chainmail, the runways have brought us a whole new level of sparkle.
The runway was full of metallic dresses and jumpsuits. Chloé, Valentino, and Gucci all had shiny pieces in their collections this season. The most notable of these is a silver sequin dress by Chloé.
Metallic accents were also seen on everything from shoes to bags and even sunglasses.
If you want something more subtle but still shiny, there were plenty of options available too. For example, Sacai showed off its new silk crepe jersey fabric which comes in multiple colors and patterns complete with metallics mixed in for an added touch of glamor.
Tailor-made Clothing
The latest fashion trends for women are all about being comfortable and looking polished.
The idea is to keep it simple, but with a twist.
There are tons of new trends for women, but here are the ones you need to know:
Tailor-made clothing — This trend is quickly becoming more popular because it allows you to create your own unique look without spending too much money on clothes. It's also easier than ever because there are so many online services that could order bulk tailor-made clothing.
Lightweight materials — Lightweight fabrics like linen and cotton are popular this season because they allow you to stay cool while looking stylish at the same time. This material also works well with tailored pieces like jumpsuits and rompers, which were also popular this spring/summer season.
Statement sleeves -Sleeves can be anything from short to long, but it doesn't matter as long as they're bold and bright. You can wear them under jackets or alone with a t-shirt or tank top underneath.
Color of the year and how to style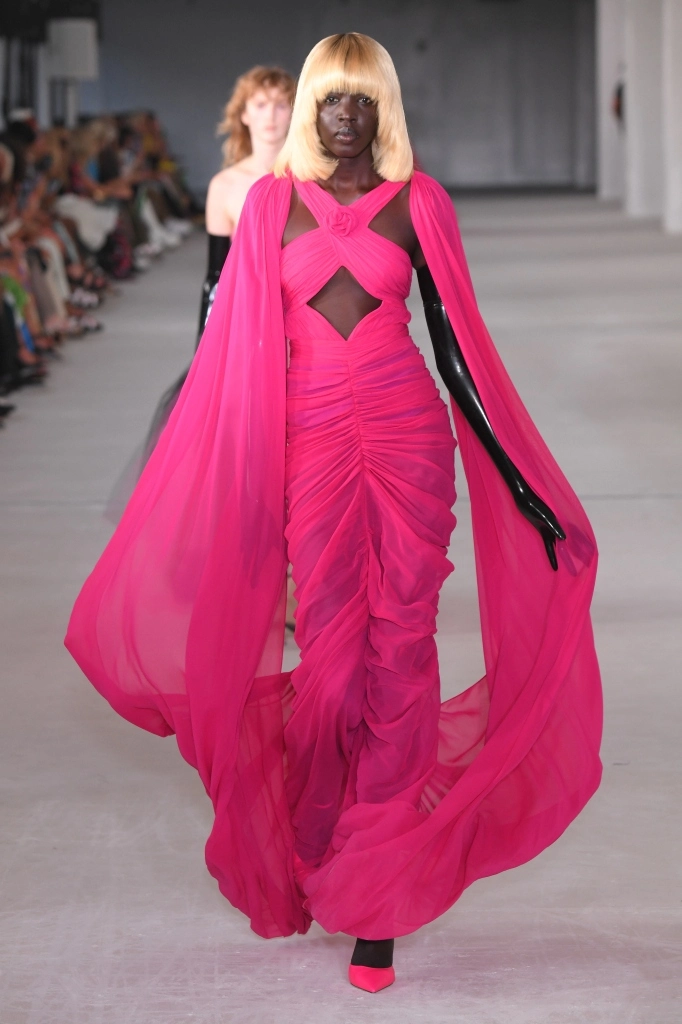 Spring/Summer 2023 is shaping up to be a colorful season for fashion. Bright colors are making their way back into fashion, which means that this season is perfect for those who love to experiment with different styles.
Pantone's Color of the Year for 2023 symbolizes everything we hope for in the upcoming year, from strength and optimism to warmth and coolness. Viva Magenta is a unique blend that may seem familiar but still feels fresh—much like what lies ahead! Leatrice Eiseman, Executive Director of the Pantone Color Institute, described Viva Magenta as "a boundaryless shade that welcomes anyone and everyone with the same verve for life and rebellious spirit" because it is "audacious" yet inclusive.
The color is vivacious and can be combined with jewel tones like emerald green or navy blue. For someone who loves a look filled with color, this works well. If you prefer something more neutral, it still pairs beautifully with browns and creams/tans.
Conclusion
Let's face it, sometimes we get stuck in a fashion rut. The more often the same fashion trends repeat themselves over the years, and the more we're exposed to similar styles on social media and via advertising, the more difficult it becomes to choose a new look each spring. But it's important to be aware of current trends so that we can draw inspiration and form our own unique looks by integrating them into our existing wardrobes. Check back here frequently for more updates and trends for women. We'll keep you up to date with the latest from across the web and from around the world of fashion.
Ladies' Dresses, Ladies' Suits, Women's Skirts, and women's garment manufacturers here. Our factory provides customers with a large selection of women's clothing, including fashionable dresses, skirts, and blouses. What's Trending for Women: Spring & Summer 2023 of this season should be fashionable, bright, and colorful. Lace, beadwork, embroidery, and pleats are all currently in demand for women's clothing in 2023. We provide the highest quality at competitive rates.